– SUE | MASTERCLASSES –
LIVE ONLINE AND ON LOCATION
Want a speed-date with behavioural psychology?
Join one of our specialised masterclasses to help you unlock to power of behavioural psychology in specific domains.









transformative know-how the best trainers certificate of recognition personal attention 100% practical
When join this training?
You are intrigued to find out how people make decisions and how you can shape their behaviour and how to apply this know-how to a specific domain. You want to learn by doing, making Behavioural Design practical right away.
What do you get?
A half-day or full-day masterclass
Taught by experienced Behavioural Designers
The essential theory of behavioural psychology
Translated into hands-on tricks & tips
Learning-by-doing with personal guidance
Goodie bag with learning kit
BONUS: FREE ready-to-use tools and templates
What is the investment?
The investment of a half-day masterclass is 399, a full-day masterclass is 699, excluding VAT. This includes FREE access to tools and templates to apply your newly acquired skillset right away. All masterclasses include a learning kit and goodie bag. Masterclasses on location in Amsterdam include home-made lunch, snacks and drinks.
Habits of High-Performance Teams
Learn how to use Behavioural Design to boost effectivity, agility, creativity and happiness of your teams.
Learn why some teams thrive and others don't
Understand the triggers of team behaviour
Discover which habits make your team more creative, productive & happy
Learn how to transform your team culture
Practice with easy-to-apply interventions
Date: 9 April 2021
Duration: one full-day masterclass
Time: 9.00 – 15.00 hrs CET
Type: live online training
Language: English
Enroll now
How to make Sustainability Simple
Learn how to use Behavioural Design to build a more sustainable life, business and world and how to get people along with this movement.
Understand why some attempts to motivate people to engage in sustainable behaviours are doomed to fail
Learn why other interventions are wildly successful
Discover what may block and may boost sustainable behaviours
Transform your sustainability vision into tangible behavioural change
Use Behavioural Design to break resistance within the organisation
Learn how to nudge people to sustainable behaviours that will stick
Date: 26 April or 10 September 2021
Duration: one full-day masterclass
Time: 9.00 – 15.00 hrs CET
Type: April online training, September live training
Language: English
Enroll now for 26 April
Enroll now for 10 September
Ideation & Reviewing using Behavioural Design
Learn to come up with ideas that change minds and influence behaviour and learn how to pick the right ideas. 
Learn how to come up with ideas that influence choice and behaviour
Improve your products/services by adding psychological intelligence
Discover how to trigger users for your product or service
Learn how set-up an influence strategy
Gain the skillset to accelerate your ideation to warp speed
Date: 20 May 2021
Duration: half-day masterclass
Time: 9.00 – 13.00 hrs CET
Type: live online training
Language: English
Enroll now
How to live a Healthy Life (and stick to it)
Learn how to stick with your intentions by applying easy-to-use behavioural psychology techniques on yourself. 
Learn how to use Behavioural Design to achieve your personal goals
Learn why your good intentions often fail (and how to avoid this)
Discover how motivation truly works
How to set goals to win and how to stick to them
Learn how healthy habits are build and can work for you
Date: 18 June 2021
Duration: half-day masterclass
Time: 9.00 – 13.00 hrs CET
Type: live online training
Language: English
Enroll now
How to write Persuasive Copy
Learn how to use behavioural psychology principles to write compelling copy that no one can resist.
Learn how to write words that convince and sell
Discover which words can predictably influence choice and change behaviour
Learn about which copy pitfalls to avoid
Learn how to make your copy persuasive but also personal
Master a communication flow powered up with Behavioural Design
Optimise your pitch or value proposition
Learn how to craft better websites, emails, landing pages, presentations
Date: 26 August 2021
Duration: one full-day masterclass
Time: 9.00 – 17.00 hrs CET
Type: live training in Amsterdam
Language: English
Enroll now
How to design a Talent Organisation
Learn how Behavioural Design can help you build an organisation that attracts the best talent and makes them thrive.
Get answers from behavioural psychology to attract the best talent
Learn how employee motivation really works
Know how to set-up a self-replicating talent machine
Learn how to translate your mission into employee behaviours
Create a culture that drives empowerment
Date: 15 October 2021
Duration: one full-day masterclass
Time: 9.00 – 17.00 hrs CET
Type: live training in Amsterdam
Language: English
Enroll now
Learn how to Rapid-Prototype and Test
Learn how to do rapid prototyping to validate your ideas fast before you fail big.
Learn how to quickly test the impact of your ideas
Gain the skill set to make a prototype (as a non-designer)
Learn how to test a prototype
Learn how to get stronger evidence to convince your stakeholders
Discover how to apply prototyping within your own organisation
Date: 26 November 2021
Duration: full-day masterclass
Time: 9.00 – 17.00 hrs CET
Type: live training in Amsterdam
Language: English
Enroll now
How to do Behavioural Research
Learn how to conduct Behavioural Research to spot valuable opportunities for behavioural change and innovation. 
Learn how to do Behavioural Research
Know what the difference is between traditional and Behavioural Research
Know which human factors influence you and your interviewee
How to prepare, do and analyse Behavioural Research
Discover how to safeguard the ethics of your research
Learn to spot the opportunities that launch your ideation like a rocket
Date: 10 December 2021
Duration: one full-day masterclass
Time: 9.00 – 17.00 hrs CET
Type: live training in Amsterdam
Language: English
Enroll now
How to Design a Happy Life
Learn how Behavioural Design on yourself can help you design a happier life and understand the psychology of happiness.
Learn how the psychology of happiness works
Discover what can block and boost your happiness
Get introduced to Behavioural Design interventions to use on yourself
Learn to debunk the myths about happiness
Get concrete advice and tips to change your behaviour
Date: 17 December 2021
Duration: half-day masterclass
Time: 9.00 – 13.00 hrs CET
Type: live training in Amsterdam
Language: English
Enroll now
Small groups for a maximum learning curve
Learning by doing, 100% actionable skills
We will do anything to give you the best training experience
Upcoming masterclasses
Until June our masterclasses are online. From July onwards our masterclasses are on location in Amsterdam.
Do you wish to train a group of people? Please contact us for custom-made in-company training possibilities, both online and on location.
We are a unique combination of a Behavioural Design Academy and creative Behavioural Design Consultancy. This makes our academy firmly rooted in practice. Every week, our consultancy works on solving behavioural challenges for both national and international clients. Varying from governmental, non-profit, commercial and organisational challenges. Know-how and learnings from this practice are directly injected into the academy. This makes our Academy always up-to-date. We continuously optimise the curriculum with the latest learnings and launch masterclasses catered to real-time needs.
The Academy is linked to the Behavioural Design Consultancy
Firmly rooted in practice
Learnings & know-how from our projects are included in the curriculum
Teachers are all 100% Behavioural Design practitioners
Know-how is always up-to-date as it is linked to daily project practice
We've already trained 1500+ professionals from over 45 countries
You'll be surrounded by experienced, like-minded people
You'll get access to a powerful alumni network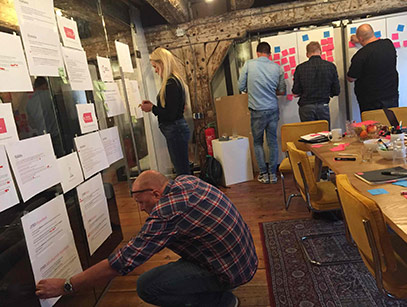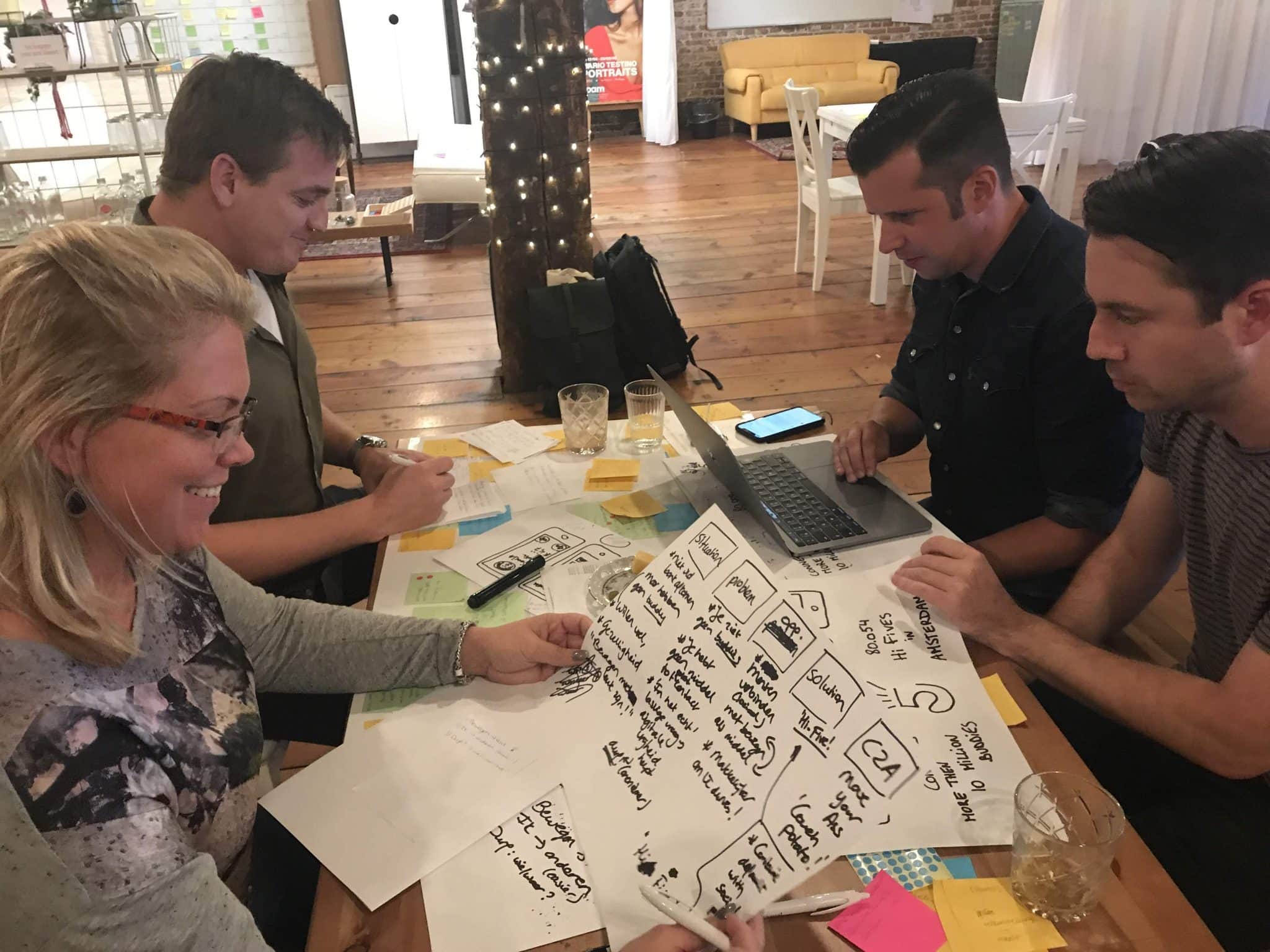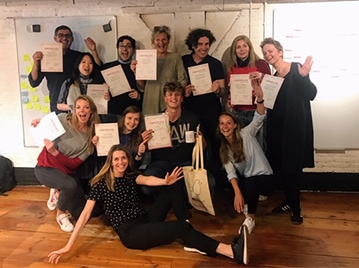 This is included in the tuition fee
Training
Your masterclass taught by senior Behavioural Designer that knows how Behavioural Design in practice can become a success and can show yuo what pitfalls to avoid.
Tools
The masterclass slides, materials and tools for you to download and use as many times as you like.
Alumni extra's
Access to the exclusive online alumni community and to Alumni Days to keep the learning and contact with like-minded peers going.
Certificate
You'll receive a certificate of recognition of having participated in the Behavioural Design masterclass.
Happiness
Our team in Amsterdam is at your disposal to help you with questions or requests.
Events
Behavioural Design Acadmey alumni can visit our events for a discounted alumni fee.
We have customised in-company packages available
Do you want to bring your whole team up-to-speed with the latest in Behavioural Design?
The Fundamentals Course will then be tailormade to a team or organisation challenge. Your team will be applying the theory to solve their challenge with Behavioural Design during the training. Leaving your team not only with Behavioural Design capabilities but also with answers to a real challenge. The training can take place via the online tool of your preference.
This way you can offer your talent inspiration and growth opportunities no matter where they are (or have to be) located.
Ensuring progress in these times of standstill.
Please contact us for more information or former cases. It comes with no obligation whatsoever.
Drop us an email and we'll get back to you






The last few years we have had the privilege to train account managers, HR professionals, entrepreneurs, (UX) designers, policy makers, health care professionals, product owners, marketing directors, CEOs, creatives, managing directors, financial consultants, copywriters, business owners and many more.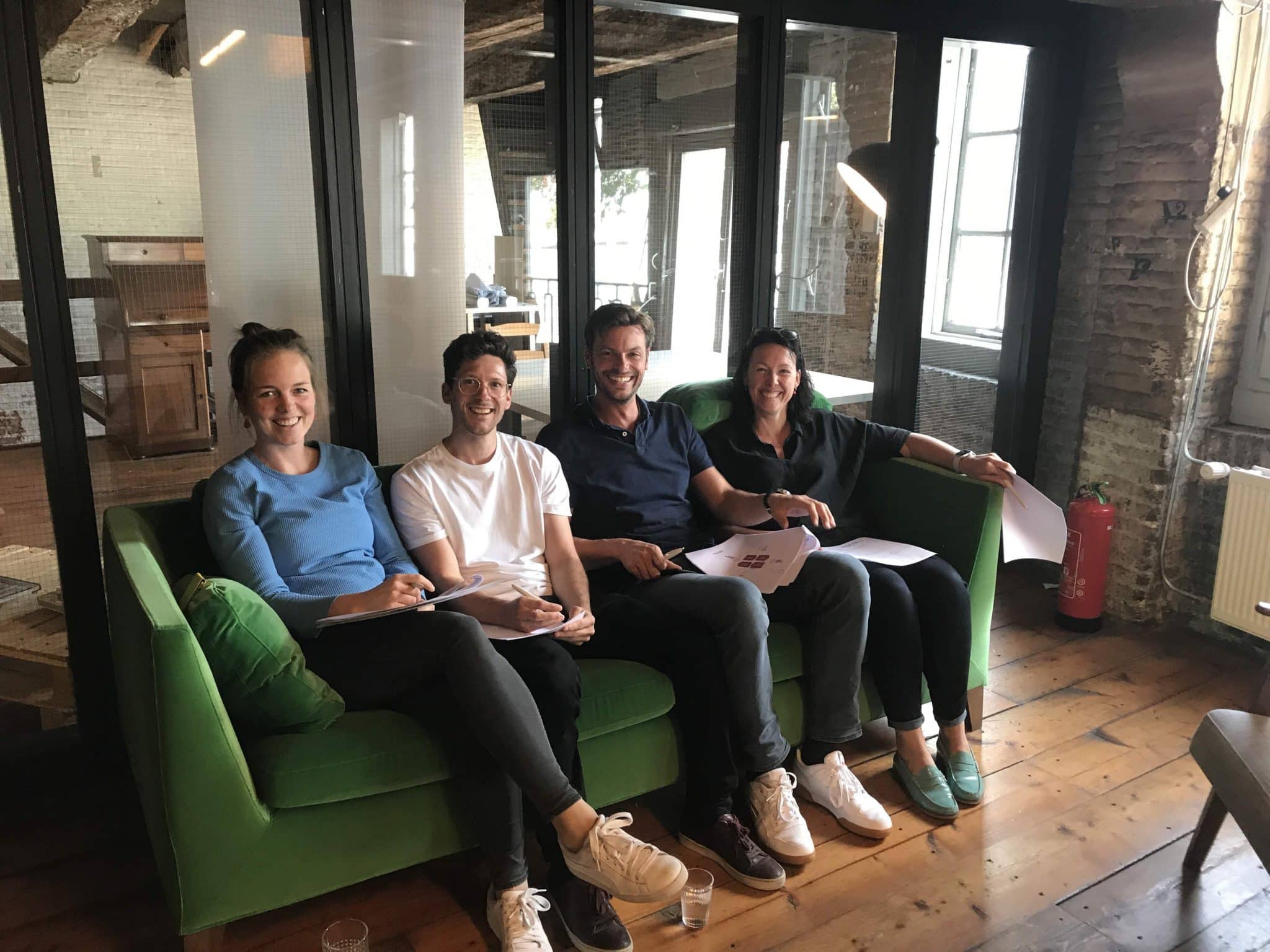 By mastering the SUE | Behavioural Design Method they have:
Built meaningful relationships with clients
Boosted sales and conversion rates
Optimised their consumer journeys
Developed successful innovations or product introductions
Made teams more creative, agile and human-centred
Unlocked strong behavioural insights and new opportunities
Made their communication and marketing more persuasive
Installed a strong company culture with good habits
Got policies or organisational change embraced
Please make sure to check out their reviews
People who join are all experienced like-minded professionals who have to influence people in one way or the other, but all feel their missing link to succeed is gaining a deep understanding of human psychology and behaviour. We've had marketers join who want to convince clients of their products. HR managers who need people to embrace change. Entrepreneurs who have to convince investors. Governmental advisors who need people to follow policies.
We've been teaching Behavioural Design at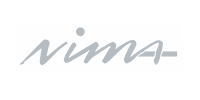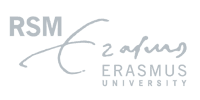 The Full Behavioural Design Academy experience
from your Home or Office.
The COVID-19 crisis has forced us all into a new context almost overnight and it requires new approaches from all of us. Organisations or people that know how to influence choice and shape behaviour are far more likely to get clients, employees or citizens into desired action again. That is why SUE has decided to make possible what we never did before. As long as social distancing restrictions are in place, you can access the FULL masterclasses online from your home or office. Watch a live trainer and get real-time feedback & coaching. Interact with fellow peers. Work together in virtual break-out rooms, so you know you are applying your new know-how the right way.
Also when we are back training on location in Amsterdam (hopefully as of July) we have taken all precautions to provide you with a training experience that is inspirational and safe! You can check out our Covid measures at our offices here.