Fed up with digital meetings? Time for digital inspiration!
Behavioural Design Fest goes digital!
Sign up for a week of inspirational lunch sessions
5 speakers, 5 cases from practice, 5 times inspiration
The Behavioural Design Fest comes to you online this spring, but this time as a Behavioural Design Week. From 19 April - 23 April 2021, Every day, we complement your lunch with food for thought. So, give yourself a break with an inspirational break between from 12:15 - 01:30 PM (CET). With a week of inspirational lunch meetings.

Where can I buy a ticket?
Tickets are sold through Eventbrite (link below). The tickets are just € 249 for all five days. For our alumni, there is a special rate of € 149. Or craving some team activity with your colleagues? We have a special team offer. Join in the whole week with a team of max. 10 for € 1199.
Order your tickets here
Order your tickets for Behavioural Design Week at Eventbrite. Your tickets are sent directly and safely to your email. Tickets sales have now been opened. Limited access available.
Speakers Behavioural Design Week 2021
For over fifteen years, Matt Wallaert has been applying behavioural science to practical problems, from startup exits to the Fortune 500 to an array of pro-social side projects. As one of the first behavioral scientists to leave academia and work in industry, he's given hundreds of talks on the science of behaviour change at the UN, SXSW, and beyond. He was most recently the healthcare industry's first Chief Behavioral Officer at Clover Health, a Medicare Advantage plan changing the model of insurance by changing behaviour, where he directed one of the world's largest behavioural science teams, combining qualitative researchers, quantitative researchers, and project managers. His side projects consistently focus on the unrepresented, like GetRaised.com, which has helped underpaid women ask for and earn over $3.1B in salary increases.
In his book, Start at the End: How to Build Products that Create Change, Wallaert details a science-based process to create behaviour change that can be implemented in organizations of any size and industry.
Behavioural Design for Organisations
Tim Versnel, born in the woods of the beautiful German Sauerland and raised in the Dutch city of Rotterdam, is a Behavioural Design Lead at SUE. In his spare time he's a city councilor in Rotterdam and part of coalition that's radically reintroducing nature to the urban environment. He recently co-authored a book with Klaas Dijkhoff, Group Chairman of the Dutch Liberals, in which they plead for optimism founded on peoples' ability to achieve progress through conversations, mutual understanding, and empathy.
Tim believes passionately that we must bring our way of life back in balance with nature – and that we can, if we bring ourselves to be religiously pragmatic in how we go about it. During the Behavioural Design Week, he'll talk about what that means and will share a framework that helps understand what must change, and how.
Behavioural Design for Sustainability
Jahkini Bisselink is a former Youth Representative to the United Nations from the Netherlands and Gen Z Expert at WHETSTON/Strategic Foresight, a think tank about the future of human behaviour. As a Youth Representative, she has been able to speak to a few thousand young people during guestlectures and consultations on human rights and security. After that, she took this input from young people to the UN in New York and Geneva, where she gave speeches and negotiated for resolutions. Besides that she has worked twice with the G20 Youth Engagement Group as a Youth Ambassador.
In addition to her studies, she is currently engaged in youth participation in the government, but also in the business world. She started her own company named 'Jahkini Consultancy' and gives advice about the world of generation Z and how to constructively cooperate with them.
Behavioural Design for Generation Z
Maartje van Bavel is the owner of Speech Republic, and is specialized in leading change through sharing her strength in communication with others. Too many figures with bad intentions are good with words – and people with good intentions are to hesitant. Unleashing the words that change the world for the better, is where Maartje and Speech Republic are striving for. Maartje is there for the challengers, who pursue ambition with their organisation, who fight to get their dream customer or who want to speak their mind on great issues as climate change or refugee crisis.
Behavioural Design for better Speeching
Baptiste Tougeron is Research Manager at Google, and has been responsible for the Ad Effectiveness program for Southern Europe since May 2017. His main objective is to prove effectiveness of Google media measuring their impact on client's business through different methodologies. Since 2020, he is also responsible for the development of The Thought Leadership project 'Decoding Decisions' in France.
Previously, Baptiste was the Global Director of Analytics at Havas Media, Analytics Director at Mediabrands France, and also worked at Nielsen and Unilever in Latin America (Colombia) on insights, performance & measurement topics.
Baptiste has an International Bachelor Degree in Management and Strategy, and is certified from MIT (Massachusetts Institute of Technology) on Big Data and Analytics. He was also a teacher for one semester at Sciences Po Paris for the International Master in Communication, Media and Creative Industry.
Behavioural Design for effective Advertising
Kelvin Boerma, better known as Kalvijn, is a Dutch YouTuber. In 2010 he started his YouTube channel under the name 'TheKelVolg', which was later changed to 'Kalvijn'. On this channel he places video's related to comedy. In December 2018 his channel reached 1 million subscribers. Kalvijn is also one of the founders of 'Veed', a festival where awards are granted to fellow YouTubers and other online personalities.
At this moment his YouTube channel has 1.26 million subscribers. Besides YouTube, Kalvijn also has his own television show on NPO 3, 'The Kalvijn Show'. During the Behavioural Design Week moderator Tom De Buryne will discuss with Kalvijn how he built his online fanbase an how to inspire action.
Behavioural Design for Social Media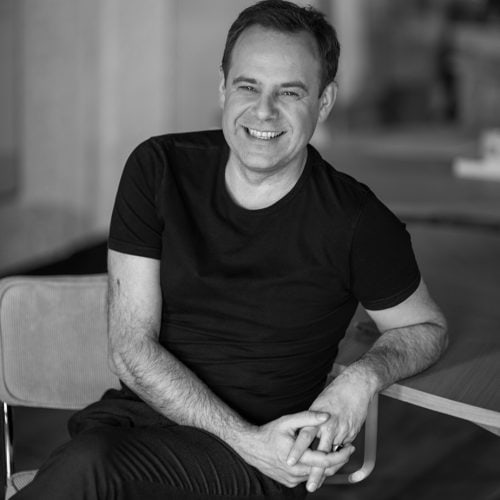 Tom is a clinical psychologist who after an internship of 6 months in a mental institution, decided never to practice psychology in the medical arena again. Instead, he started in research followed by advertising. From a qualitative researcher to strategic planner, creative direction, to TED speaker: Tom has done it. Born and raised in Belgium, but now based in Amsterdam and never wanting to leave again (well for Belgium, could be someplace where the sun shines more often).
During the Behavioural Design Week Tom will take on the role of moderator. Everyday he will give his vision on the subject and discuss how the lessons learned during the session can be put into practice.
Moderator
Tickets sales of Behavioural Design Week 2021 have already started
Order your tickets for Behavioural Design Week through Eventbrite. Your tickets are sent directly and safely to your email. Limited tickets for 2021 are now available.
How to convince your boss
Maybe you are still a bit hesitant to participate during the Behavioural Design Week. We understand, you could also go for a walk during your lunch break instead of sitting behind your computer alone. However it has never been so easy to learn from the best experts about Behavioural Design. You don't have to spend hours reading books and articles, you can directly enhance your knowledge. And you will learn how to apply Behavioural Design in daily life. The most fun part is, you don't have to participate alone. Your colleagues are more than welcome! It is the perfect opportunity to invest in your organisation. And it is also a great opportunity for team building.
But how do you convince your boss? We can help you with that! We have already wrote an email which you can copy and send to your boss. We are going to help you to positively influence your boss.
SUBJECT: Behavioural Design Week 2021, why we should go
Hello [insert name manager],
I know you are busy and receive many emails, so I will keep it short. Together with the team, I would like to participate in the Behavioural Design Week. We put a lot of energy into trying to influence the behaviour of our customers. Experts from five different areas of expertise will share how Behavioural Design in practice works during this event. This will help us to think outside-in and succeed in our goals.
The science of Behavioural Design is rooted in the event. We often miss this scientific layer in our work. While that is our job to be done: to shape choices and influence behaviour.
A few things to take into consideration:
A lot of knowledge is going to be shared. However, there is also a strong focus on Behavioural Design in practice. This is the only event where you can start right away by applying the lessons learned.
The best experts are present during the Behavioural Design Week. During Design Fest 2019, one of the speakers was the CEO of Sony Music. Furthermore, the writer of the bestselling book 'Focus' held a keynote, and Klaas Dijkhoff of the VVD spoke on designing effective team behaviour.
It is a unique opportunity to gain knowledge which our competitors don't have yet or do have.
It is just 1,5 hours per day, during lunch. So I won't lose much time. If we participate as a team, the investment will only be €1199.
Our team can directly apply the knowledge we gain during the Behavioural Design Week. More insights on how influence works could help us to achieve better results. In this way, we can truly understand how thinking outside-in works.
Five experts from five areas of expertise will speak on their experience with Behavioural Design. In this way, we learn from the successes in different branches.
To conclude, as a team, we should participate during the Behavioural Design Week to truly help our organization. And since we are working from home by ourselves, it is an excellent opportunity for a team-building activity.
I'm curious what you think!
[Insert own name]
Tickets Behavioural Design Week 2021 now available
Order your tickets for Behavioural Design Week through Eventbrite. Your tickets directly and safely in your email. Tickets for 2021 are now available.