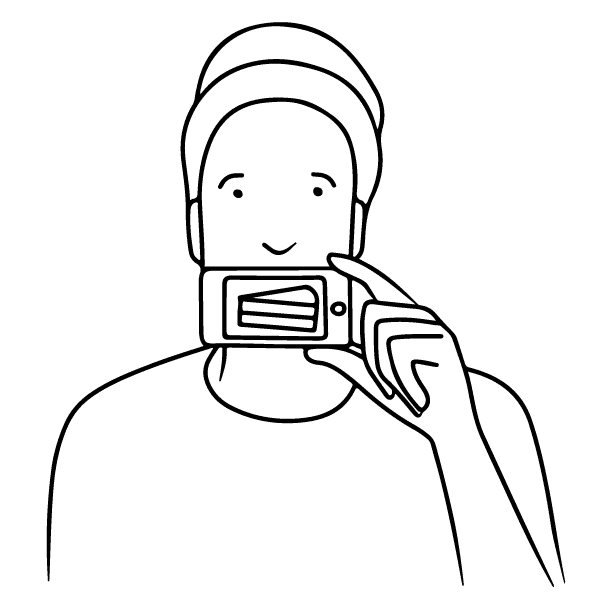 SUE | Behavioural Design
Reviews
Wij denken dat de beste manier om te beslissen of werken met SUE |Behavioural Design of het deelnemen aan de SUE | Behavioural Design Academy je investering waard is, door de beoordelingen van echte alumni en klanten te lezen. Dus hier gaan we: de ongecensureerde reviews.
Ontdek hoe Wijnand meer fooien kreeg van
zijn klanten door Behavioural Design toe te passen.
Wijnand Van Der Werff – Aids Fonds
" The BDA was a truly inspiring experience: The pleasant setting, super teachers, great fellow students, but foremost the great deal of very interesting and applicable tools to analyse human behaviour and to use to realize my goals."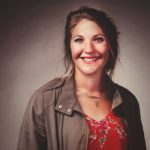 Annemarieke Scheperkamp
Account Executive – ZUID Creatives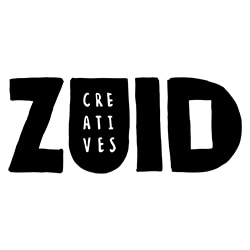 " Awesome methodology to analyse and change behaviour. Educational, academic and completely new contemporary thinking."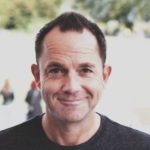 Martijn Nillesen
CSD – Combinatie van Factoren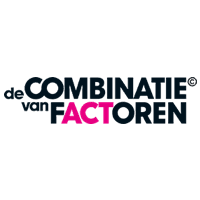 " The best thing you learn is that there is so much more to learn. Who doesn't want that? "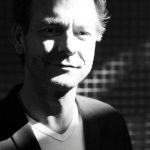 Yvo Bronsvoort
Creative Strategist – The BrandHotel
" I return home truly and deeply recharged. With a feeling to be balanced again. Getting to know Behavioural Design as 'deep insightful simplicity'. A very welcome overhaul that confronted me over and over again that we unconsciously make our work far too complex and made me realize how powerful this alternative thinking is. "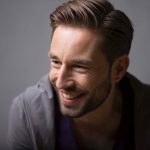 Michiel Gerbranda
Founder – OOGT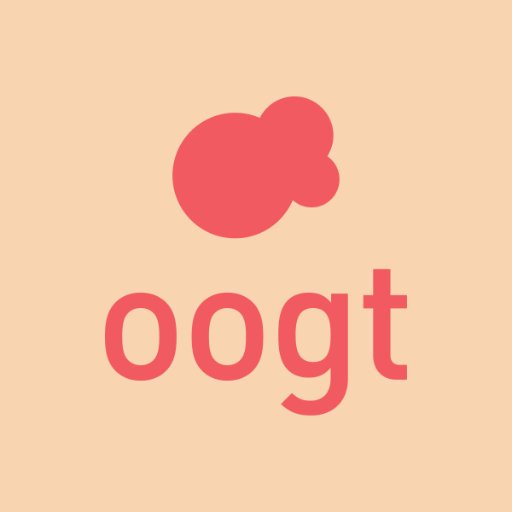 "I learned a great deal, easy-to-use practical models that I will be using for sure. "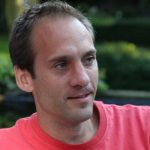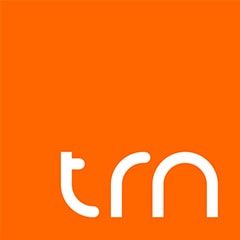 "Going from pushing creative ideas to clients to actually listening to humans, fall in love with their problems and then come to better ideas is a mindblowing paradigm shift "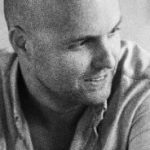 Mathieu Hermans
Strategy Director & Partner – ZUID Creatives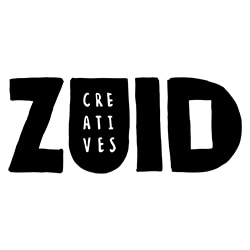 "Incredibly educative days that flew by. I cannot wait to share my enthusiasm and inspiration with my colleagues. "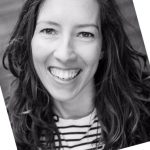 Léonie de Ruiter
Interaction designer – Unitid
" In two days you are introduced to a new way of thinking and new models that make you question a lot of traditional insights. I leave the Academy with so much energy to actively apply the principles and to link them to HR and employer branding. "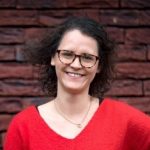 Goedele Panis
Consultant – Emeritis Talent
" BDA introduces you to 'humans' in a smart, applicable way. The two days are intensive and educational, but at the same time, the gained knowledge can be applied in practice right away. "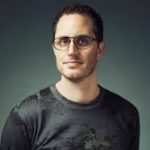 Loek van den Boogaard
Art Director – ZUID Creatives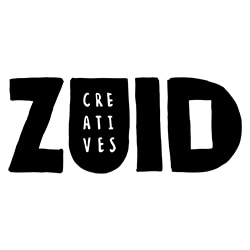 "By a personal approach, you gain insight into the decision-making behaviour of humans (instead of clients). The theory really comes to life by the use of practical examples and by the exercises you work on. "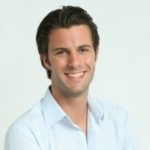 Jurriaan Rang
CEO – Felixwerkt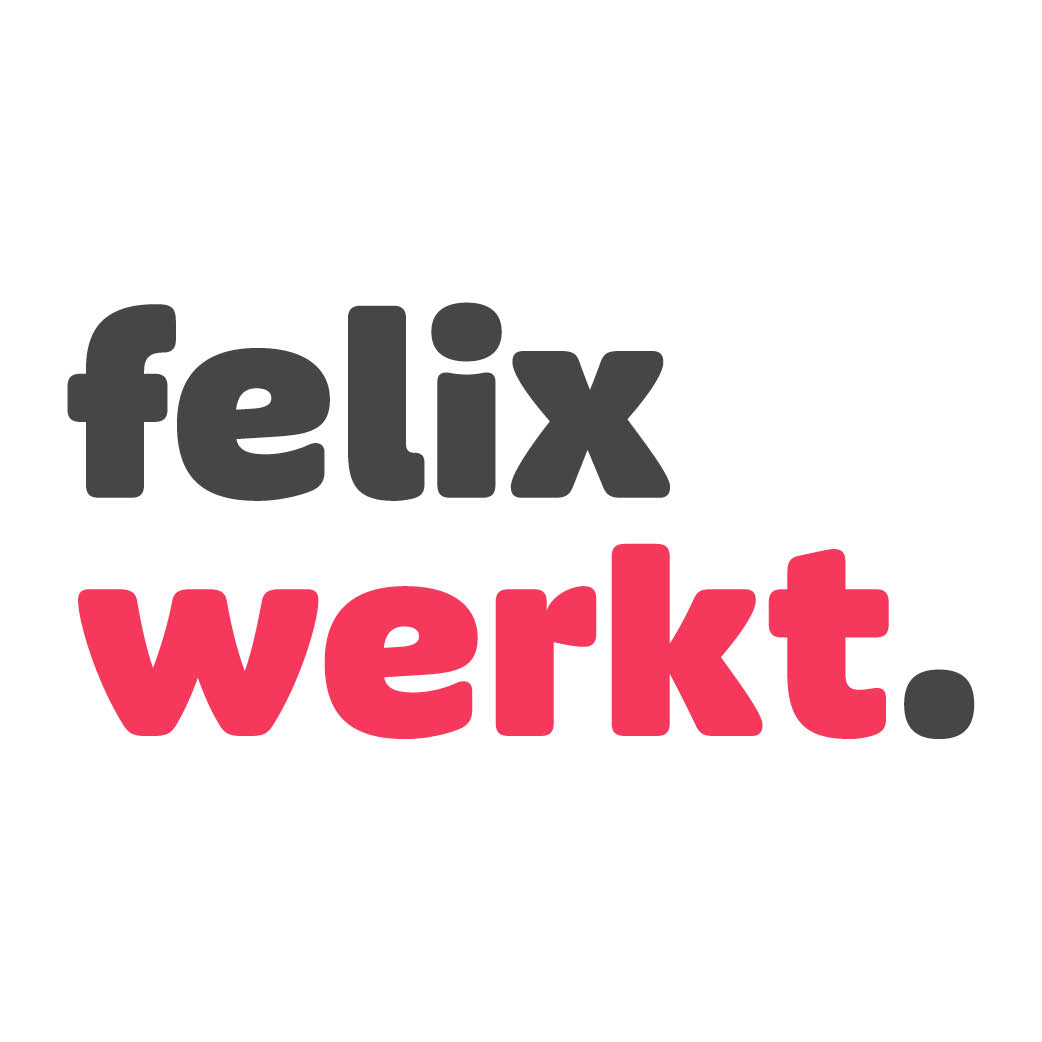 Hoor hoe Luceline
Behavioural Design Academy heeft ervaren
Luceline Hesselink – Zilveren Kruis/Achmea
"We hebben al meer dan 1000 deelnemers opgeleid, werkzaam in 30+ branches, die gemiddeld tussen de 7-20 jaar werkervaring hebben.
"The Behavioural Design Academy Master Classes hand you the latest insights in persuasive marketing. Thanks to practical models you can start working with them right away. Really useful and absolutely worth the time and money. "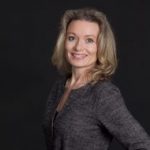 Lissy Kenema
Lead Marketing Manager Rabobank Nederland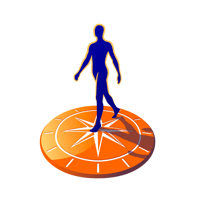 "I really liked the mix of theory and practice and the meaningful conversations with other 'students' and the 'teachers' in a relaxed atmosphere."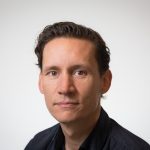 Ralf van Lieshout
Digital Strategist and co-founder We Are Blossom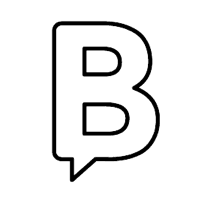 "Behavioural Design Academy gave me a theoretical framework to prove me right and, more often, to prove me very wrong. "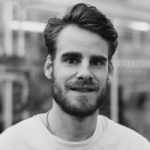 Bas van der Poel
Head of Playful Research SPACE10 Denmark

"It exceeded my expectations, stepping far deeper into another world. Fell in love with the problem."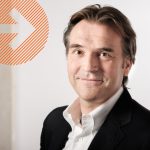 Raymond Slootweg
Managing Partner Force451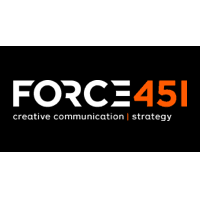 Dit is wat Daan heeft te zeggen
als je nog twijfelt om in te schrijven
Daan Berends – ZUID Creatives
"BDA knocks down some of the innate ideas on marketing and communication completely. And replaces them with well founded and easy to apply alternatives."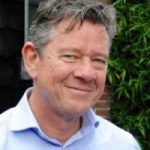 Twan Timmermans
Head of communication Municipality Apeldoorn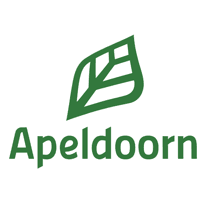 "I thinkit opens up a whole new doorto your way of working. Human centred thinking is da shit! "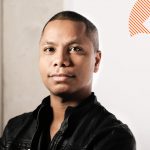 Gillie Rokromo
Creative Director & Partner Force451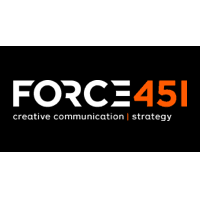 "It was a great way to get up to speed with the latest behaviour change principles. I use the provided framework a lot and it totally changed the way I approach design challenges. "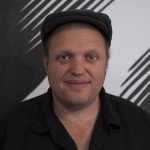 Demmy Onink
Design Director Heftig Design
"The ultimate power of the program and your model, that it makes the abundance of insights practically applicable in a cohesive and systematic way. It was the ultimate 'connecting the dots' experience: both in knowledge and skills. And that is an enormous gain! Next, to that I was really glad the tempo was quite high, the other students were experienced professionals too and that the teachers brought everything with so much energy, self-relativisation and speed."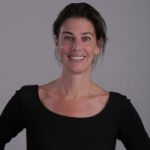 Suzanne van Gompel
Global Minded Strategy Director
Altijd al gefascineerd geweest waarom mensen sommige dingen doen en andere dingen niet? In onze Fundamentals Course, leren we je een systematische methode om inzicht in de psychologie van mensen te krijgen. Je zult weten hoe mensen beslissingen maken en hoe je hun gedrag kunt sturen. Wil je meer weten?
Want to feel the energy
of Karen right after
The Behavioural Design Academy?
Karen Soens – De Bosduif Conceptburo
"The Behavioural Design Academy is very interesting & helps companies give structure/ a good method to create and test new ideas/ start campaigns and products. I definitely use these methods in my daily work."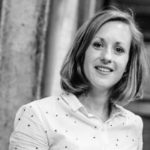 Veronique de Bos
Communication specialist Centraal Beheer Achmea

"The program proved to be the inspiration I was looking for to design a course about behaviour design for HvA DMCI."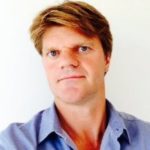 Maurice Maas
Teacher University of Applied Science of Amsterdam

"I had a great time during the BDA. The methodology framework ties everything together and provides you with concrete tools and best practises, how to apply the BD insights to your clients and their problems. This will bring me and my clients great value. Thanks."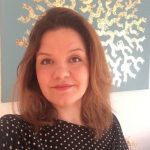 Maria Xanthopoulos
International Account Mgr Republic M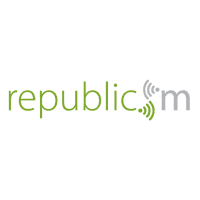 "Had a great experience at the academy. Learned a lot of tactics and tools to work with. Great insights in a cool presentation. I would recommend everybody who wants to know more about strategy and building strong ones!! Thanks"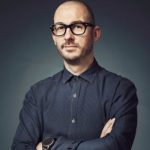 Joost Robben
Art Director ZUID Creatives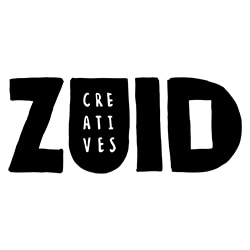 Listen how Joeri explains
the value of
The Behavioural Design Academy
"You guys provided an easy to use framework in which you can apply a massive amount of scientific insights. The hands-on workshop style really helped to see how I can use the knowledge in everyday work. It will help make my job more fun. Thanks!"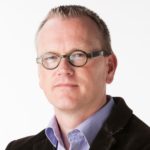 Bart Hoogendoorn
Marketing Intelligence Consultant ANWB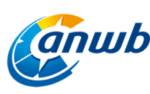 "I have learned many new insights that I can implement in our marketing strategies but also in other areas like teambuilding or in the organization. The BDA is perfect for anyone who wants to know what really moves people/customers and how to tap into that knowledge to persuade others in what you might want them to do. Brilliant 2-day experience! Thank you!"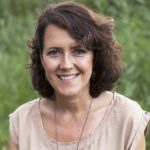 Karin Muller
Marketing & communication manager Braenworks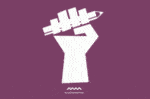 "The best part of the BDA? Everything. Every insight, model or knowledge is useful for everybody and every group. B2B, B2C, online, offline an I forget to mention the great location, hosts and other activities."
Jasper Wouters
Dallas Antwerp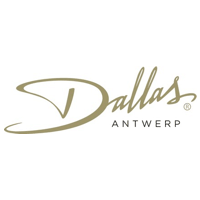 "BDA just raised the bar for all other academies. Insightful, practical, professional and great experts."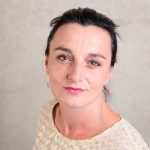 Karen Soens
Managing Director De Bosduif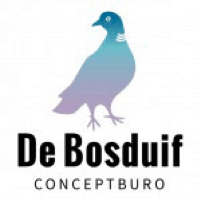 "De top drie alumni feedback: 1. heel praktische tools en methode; 2. de geleerde vaardigheden kun je op veel domeinen inzetten; 3. echte eyeopeners, stijle leercurve die je energie geeft.
"The influence framework provided a process to structure both the development of our own Multichannel Manager software as well as the way we help our clients."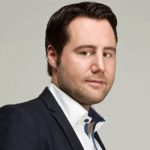 Joeri Gaal
Managing Partner Republic M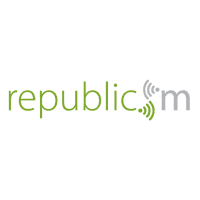 "They messed up my world… In the best way possible. I learned new stuff, tools & insights. In a fun & interesting way. They really really really shake things up. It's worth it. Just do it "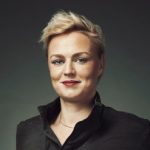 Daan Berends
Strategy Creative ZUID Creatives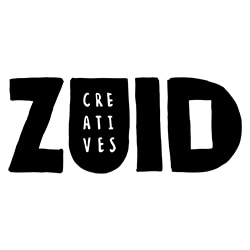 "Behavioural design academy ensures that your view of the world has changed. After 7,500 working days, I learned how you could influence behaviour in just two days. Afterwards, you can initiate change where you have never previously considered to start a change. It is a start of a journey in which you should be prepared to invest otherwise it is not worth starting. If you want to be meaningful in this world, you should follow the academy."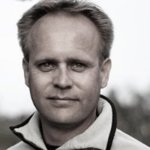 Harold van Puijenbroek
Managing Director Eluced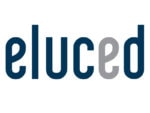 "I decided to attend the Behavioural Design Academy instead of going to Hyper Island or SXSW. I wasn't disappointed. During the 2 days, my eyes opened up. Theoretical and interactive sessions on human behaviour created a new way of thinking and created a feeling that the possibilities of this knowledge are unlimited."

Jeroen De Bock
Digital Project Manager Mortierbrigade

Wil je customer-centric worden, maar je weet niet hoe? In slechts twee dagen leer je een praktische methode om 'human value' toe te voegen aan je hele consumer journey. En je weet hoe je in een korte tijd tot werkende strategieën en ideeën komt.
Download onze brochure
Ontdek hoe de Fundamentals Course kan helpen om je doelen te realiseren

Program Brochure
If you want to know more about the curriculum, the tuition fee, the timings or if you'd like to learn more about how behavioural psychology can help you realise your ideas. You can download our brochure. We'll explain in detail what the two-day program is about and what you'll learn.
Brochure

Reviews
To us, the best way to judge whether we're worth your investment, is listening to former students. We've already trained many students from many different backgrounds and they're your best source of information on the quality level of the SUE | Behavioural Design Academy curriculum.
Reviews

FAQs

Still hungry to find out some more? We love the curious and investigative mind! To help you find out if SUE | Behavioural Design Academy is right for you, we've listed the answers to the questions we're most frequently asked. The BDA isn't right for everyone, but let's find out if it fits you.
FAQs