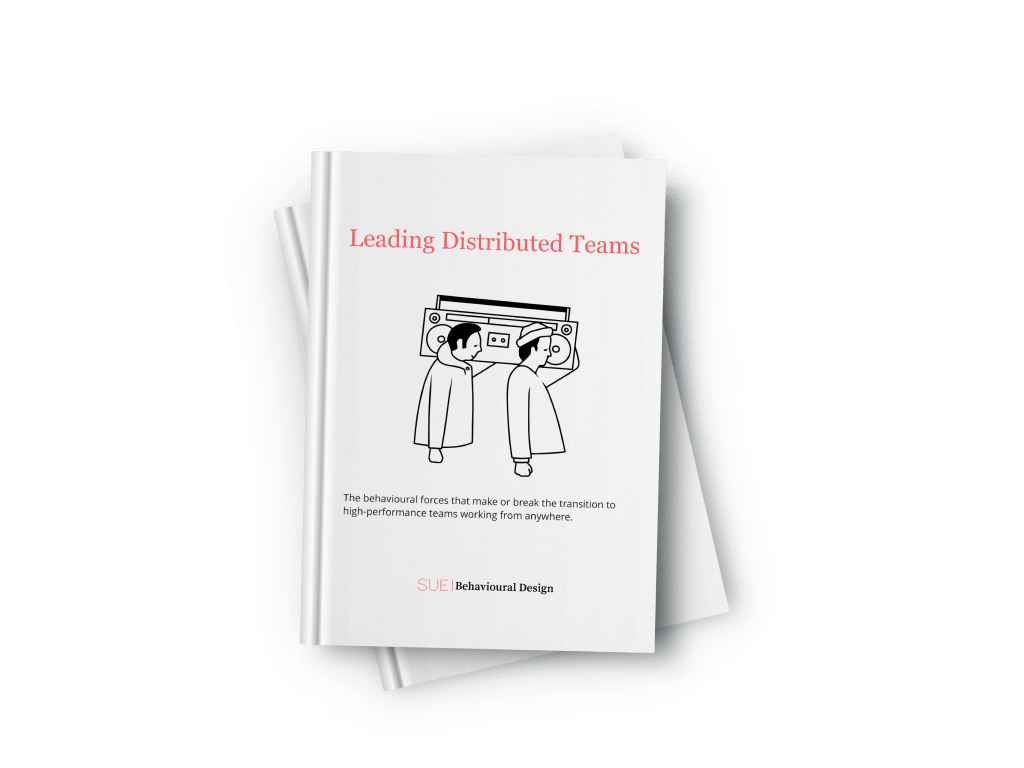 Today we published a report called "Leading Distributed Teams". The report is the output of a behavioural research project did in April 2020. We wanted to learn how working as distributed teams affect team behaviour in terms of productivity, creativity and wellbeing. From a scientific point of view, the COVID-19 crisis is a god gift. It's nothing more than a gigantic A/B test that offers us a unique opportunity to learn how office-work and home-work have an impact on team behaviour.
The Corona-Crisis provides us with a unique learning opportunity for designing the ultimate gratifying work, combined with the perfect work-life balance. This report offers a deep understanding of how distributed working contributes to this. More importantly, it gives managers and leaders lots of practical insights into how they can coach their team to benefit the most from distributed working.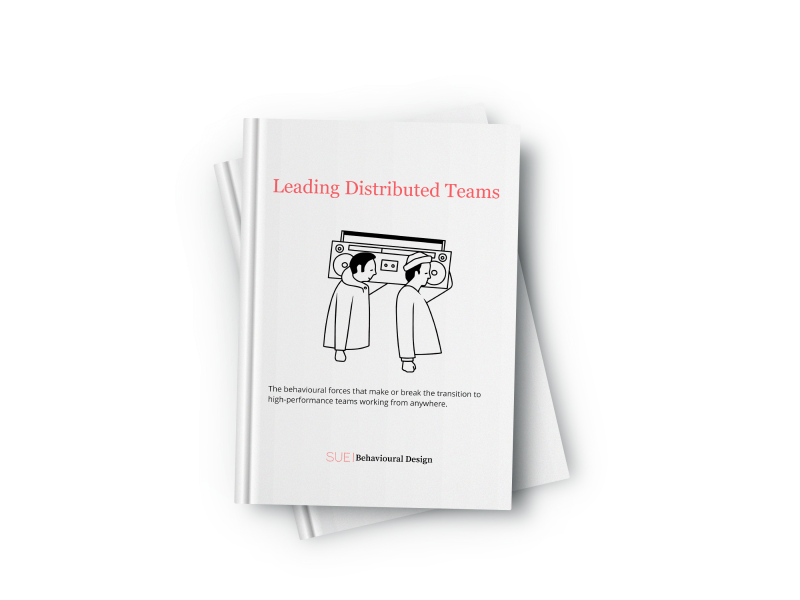 The one insight you need to take away
The essential idea from the report is that if you want to understand team behaviour, you need to take the human behind the professional or manager as your point of departure. If you want to understand the humans in professional teams, you need to understand their deeper needs and desires they wish to see fulfilled, and their more deep-seated fears and anxieties they want to be tackled. 
That's why the question "Is working from home better than working in the office?" is not the right question. It's much more interesting to turn this question outside-in and ask ourselves:
How might 'working from home' or 'working in the office' help people to
be more successful in achieving their goals
overcome bad habits like being distracted
take away fears and uncertainty about their performance?
The answer to this question can pave the path to a very near future in which we can experience the joy of being part of a high-performance team while having more than enough time left to pursue our personal goals. Instead of wasting too much time in our lives on traffic-jams, pointless meetings, highly distracting office spaces and patronising managers.
What you will learn in the report
The big challenge for the managers and leaders who need to manage their teams will be to promote the positive behaviours that contribute to high-performance output and wellbeing while suppressing the behaviours and habits that stand in the way of achieving these outcomes. 
This research paper will give you a deep understanding of: 
The behavioural forces that make or break team success

How offices both promote and kill high-performance team behaviour

How working from home solves some negative office dynamics

How working from home create new challenges that need to be solved

How managers can lead distributed teams successfully
Download the report or executive summary
There are two ways for you to digest the findings of the report:
Read the

 

executive summary

 if you want to pick up the most critical insights and recommendations.

Study 

the full report

 

If you want a deeper behavioural understanding of the forces that boost or inhibit high-performance output.
We understand that reading this report requires a bit of a time investment (probably 30-45 minutes). But I promise you will learn a lot if you do. You will have a more profound understanding of the problem if you take the time to read the quotes that people gave to express their feelings and thoughts.
Are you interested in turning these insights into action?
There are several ways in which you can hire our services. Contact Susan de Roode if you want to learn more: 
Behavioural Research

: Hire us to do a behavioural analysis of the behavioural forces at play in your company

In-company training:

 Our new certification course on how to build lasting team habits. Three workshops of three hours, over the course of three weeks in which you and your team will learn the techniques to build better teams, and you'll be able to implement them right away

Online Certification Course:

 Our first online certification course on designing team behaviour. Do the course at your pace, work an a fun assignment and get certified.

Behavioural Design Sprint

: If you need to transform the behaviour or culture at your company, hire us to run a behavioural design sprint.