Unlock the power of Behavioural Science
Behavioural Design Fundamentals Course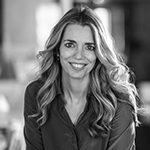 We're so excited you're interested in SUE | Behavioural Design Academy. We've created a brochure to tell you all about our most popular training, the Behavioural Design Fundamentals Course. We hope it will provide you with all the answers you're looking for.
But we wanted to do more. That's why we've created a training that will help to achieve personal goals using Behavioural Design. It's absolutely free and holds no obligations whatsoever. We wanted you to get a first taste of what Behavioural Design can do for you. You'll get it together with your brochure download.
Some answers you'll find in the brochure:
What is SUE | Behavioural Design Academy?
Who is the Fundamentals Course right for?
What and how will I learn?
How can I enrol?