Learn to lead Behavioural Design projects
Behavioural Design Advanced Course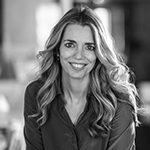 We're so excited you're interested in the Advanced Course. We've created a brochure to give you some more detailed information about the training set up. We hope it will provide you with all the answers you're looking for. Maybe it is good to mention that this course is exclusively accessible to Fundamentals Course alumni.
Do you have any further questions? Please don't hesitate to contact us. We are here, ready to help you out. And you should know; for our alumni, we go the extra mile. You are part of our community, after all. Hope to see you soon again! All the best, Astrid
Some answers you'll find in the brochure:
What will I learn and how will I learn?
Who is the Advanced Course right for?
What is different from the Fundamentals Course?
What is the needed time commitment?
What's the investment?