The Covid-19 crisis requires behavioural change
at an unprecedented scale
A tiny creature with massive powers
One tiny microscopic creature did something to humanity what no other animal was capable of doing:
It stopped us.
Everything we thought about the present and the future has been shattered to pieces in just a matter of three weeks.
The future turns out not to be as positive as we anticipated.
The present turned out much more fragile than we assumed.
It took a tiny little virus to evaporate the profits of the last ten years in a matter of days. It squeezed out a sizable chunk of your pension. It might kill your job, and it might turn the debts you took in optimistic times, into serious liabilities.
The Covid-19 crisis requires behavioural change at an unprecedented scale. In this blog we explore the wicked design challenges for behavioural change.
This changes everything
This virus has  thrown us abruptly into a forced behavioural change experiment, and we are struggling to adapt:
We need to figure out how to stay in quarantaine without making each other's life miserable.
We have to find a way to be productive and creative while isolated from our teams.
We need to stay in mental and physical shape.
We'll have to use our mental strength to avoid anxiety and depression and to be grateful for what we have.
And we're going to get back in financial shape after this crisis. Surviving this one will provide us with valuable lessons for the future.
A Classic Wicked Behavioural Design Problem
If this is not a wicked Behavioural Design problem, then what is?
(Ok except for the climate crisis, which, by the way, is getting temporary relief from our ferocious efforts to finance our progress by pumping the CO2-byproduct of that progress into the atmosphere and the oceans, whereby we turn it into a problem the future generation will need to fix).
This forced social distancing experiment challenges us to change our beliefs and attitudes, change our behaviours and build new habits.
This crisis has all the characteristics of the ultimate behavioural design challenge:
It involves new behaviour.
We will need to break existing habits,
The behaviour we want to design will probably pay off in the far future,
While at the same time, we need to to be disciplined in the present.
In other words: although most people will want behavioural change, their habits, their context and their relative inability to resist instant gratification, will make it extremely difficult to succeed.
But isn't this the characteristic of every exciting behavioural design challenge?
All behaviours that matter are difficult to change.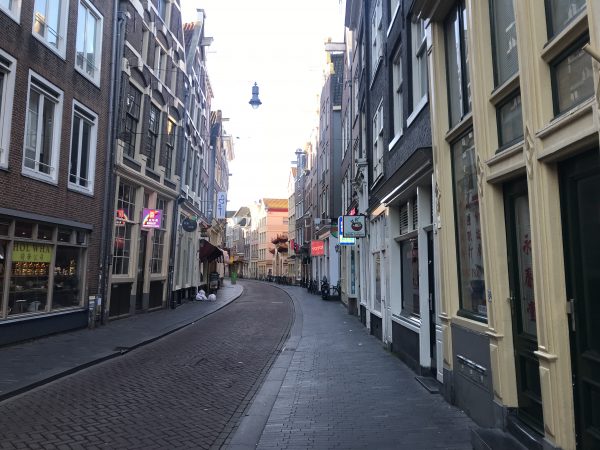 Wicked behavioural challenges to work on
Behavioural Designers always design interventions with these barriers for change in mind. We believe that behavioural change can only be achieved if we start with irrational humans. We'll need to take into account the forces that prevent them from changing their behaviour. We need to find Jobs-to-be-Done that matter to them, and we need to try to make a connection with those jobs. We'll need to discover the hot trigger moments, where motivation and ability are high and use those moments to let them commit to something small.
We then need to find ways to keep them engaged and to help them to build and sustain new habits.
We'll need to leverage our psychological understanding of behaviour to help people to build the habits that:
keep them in a positive flow
get them to experience deep work
harvest the creative, social and intellectual capital of their team
be creative and productive
get them to experience gratitude, joy and wellbeing
contribute positively to the life of others
get them to learn new skills
trigger a curious and optimistic mindset
get them to grow as a person
get them to try new ideas and embrace uncertainty
Change behaviour and the rest will follow
This crisis forces us to practice virtue in the face of gigantic obstacles.
It provides us with a unique opportunity to practice calm, to inspire others with optimism and re-program our brain away from anxiety into fascination and desire for action.
All these positive outcomes can only follow from changing our behaviour first. We firmly believe that we will find calm, experience joy, get creative and feel the power of great collaboration, only if we act first. Our emotions and experience follow from our behaviour. Only if we can get ourselves to commit to new habits; only if we can prime ourselves into thinking differently; only if we infatuate others with our energy and excitement, we will be able to come stronger out of this crisis.
In the upcoming weeks, you'll hear much more from us. But we also urge you to apply the behavioural design method to influence the minds and shape the behaviour of yourself, your beloved ones and your colleagues. Use the SUE | Influence framework to analyze behaviour, SWAC tool© to come up with interventions for behavioural change, prototype, test and adapt.
There's so much good work to do.
Let's get it on.
The team at SUE | Behavioural Design
More blogs on Designing Citizen Behaviour
In this series we apply behavioural design thinking on how societies shape the behaviour of citizen