Our final keynote speaker at Behavioural Design Week 2021 was Baptiste Tougeron. As a Google Research Manager, he is responsible for ad effectiveness. During his session, he presented the most read whitepaper of Google worldwide: Decoding decisions. He talked about the messy decision process and how behavioural science can supercharge the attractiveness of brands. A must-see if you work in branding, marketing and advertising.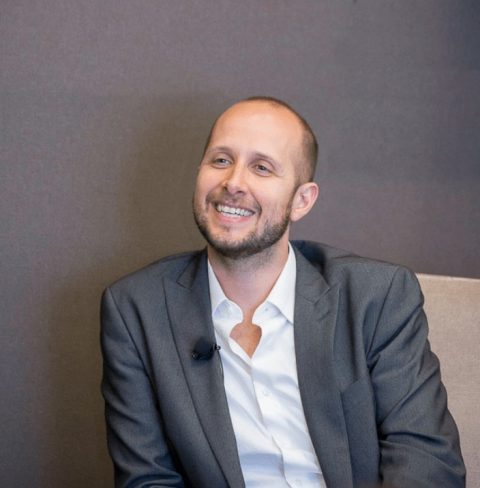 Behavioural Design Week: Matt Wallaert

The first speaker on Behavioural Design Week was most certainly not the least. If you are looking for an hour filled with inspiration on applying behavioural science within your organisation, this is the keynote you don't want to miss. In a wave of unstoppable energy, Matt shares the four steps needed for running a successful behavioural change project. He shares the don't and don'ts combined with lots of humour—Matt shares how you can genuinely apply behavioural science. Learn from Matt's experiences and get practical guidelines to get into the action yourself.
How to set-up a Behavioural Change Project
Behavioural Design Week 2021

Matt Wallaert: Our key take-aways



Matt explains there are four steps in a behavioural change project:
Behavioural strategy
What is the desired behaviour? What do you want people to do? Translate this into a Behavioural Statement with clear OKRs (Objectives and Key Results), so you can make people accountable; it is not one person's task to run a successful behavioural change project. Everyone's job is behaviour; everything can be linked to behaviour.
Behavioural Insight
Our job is to build a bridge between a world that is and a world that isn't. We need to understand which bridge to build. Why is this a desirable outcome? Why don't we already have this outcome (bottlenecks)? You need to look for emerging patterns and need cross-validation. I see this in qualitative research; do you also see this through your quantitative lens.
Behavioural Design
We start imagining interventions. All we do is changing the pressures or the environment and making behaviour easier or harder to do.
Behavioural Impact Evaluation
You need to measure the impact of your interventions. However, we are in applied behavioural science, not academic, behavioural science. You have to have some basic fluidity about the probability. In academia, p can be less than .5. This holds not true in business. If we can find a solution that can save some people's lives, well, that's a win. Maybe not scientifically significant, but essential.
Matt Wallaert: Quotes to remember



Science is a process, behaviour is an outcome.

Everyone's job is behaviour, everything can be linked to behaviour.

Accountability allows for autonomy.

Our job is to build a a bridge between a world that is and a world that isn't.

You need cross validation. Take a qualitative belief and validate it quantative.

We are not in academic behavioural science but in applied behavioural science.
Matt Wallaert: Further reading
If Matt's talk inspired you, please make sure to pick up his book 'Start at the End: How to build products that create change'. We finished reading it in one fellow swoop, and it has become one of our favourite readings.
Hungry for more Behavioural Design Fest?




Please make sure to check out our other videos of other 2021 Keynote speakers on Behavioural Design Week: Tim Versnel on designing behaviour for sustainability and Baptiste Tougeron on using behavioural science for more effective advertising.
Or, check out our upcoming edition of Behavioural Design Fest.
Also, you can find all the videos of the keynotes of Behavioural Design Fest 2018 and Behavioural Design Fest 2019; watch and re-watch here to upgrade your Behavioural Design know-how and boost your inspiration.
Want to shape behaviour and decisions?
Then our two-day Fundamentals Course is the perfect training for you. You will learn the latest insights from behavioural science and get easy-to-use tools and templates to apply these in practice right away!
How do you do. Our name is SUE.
Do you want to learn more?
Suppose you want to learn more about how influence works. In that case, you might want to consider joining our Behavioural Design Academy, our officially accredited educational institution that already trained 2500+ people from 45+ countries in applied Behavioural Design. Or book an in-company training or one-day workshop for your team. In our top-notch training, we teach the Behavioural Design Method© and the Influence Framework©. Two powerful tools to make behavioural change happen in practice.
You can also hire SUE to help you to bring an innovative perspective on your product, service, policy or marketing. In a Behavioural Design Sprint, we help you shape choice and desired behaviours using a mix of behavioural psychology and creativity.
You can download the Behavioural Design Fundamentals Course brochure, contact us here or subscribe to our Behavioural Design Digest. This is our weekly newsletter in which we deconstruct how influence works in work, life and society.
Or maybe, you're just curious about SUE | Behavioural Design. Here's where you can read our backstory.