DISCOVER A PROVEN METHOD TO
Gain a deep understanding of the psychological forces that shape behaviour.
Power up your research with behavioural science. In this sprint, you will get a behavioural analysis of your target audience, unlocking behavioural boosters and barriers and revealing opportunities to create marketing, products, services, or policies people will embrace.
Successful behavioural change?

Power up with behavioural science.
The Behavioural Insight Sprint
A behavioural analysis of your target group firmly rooted in behavioural science.
You will unlock the unconscious decision-making process and the forces that influence the behaviour of your target audience.
These behavioural insights will help you transform the way you can stay relevant, impact and (re)connect with people.
revealing behavioural barriers unlocking unconsious decion-making powering up your existing research backed by science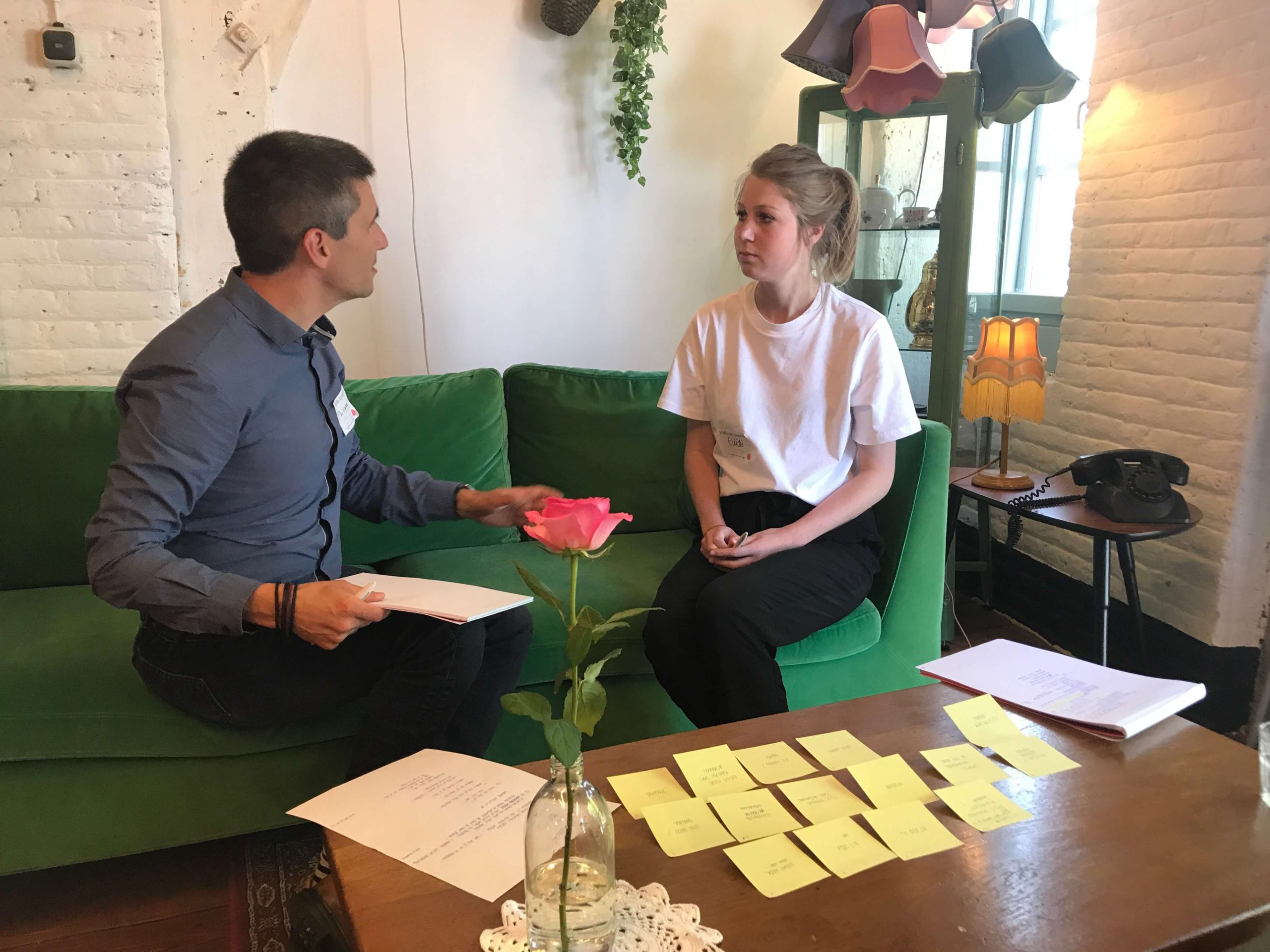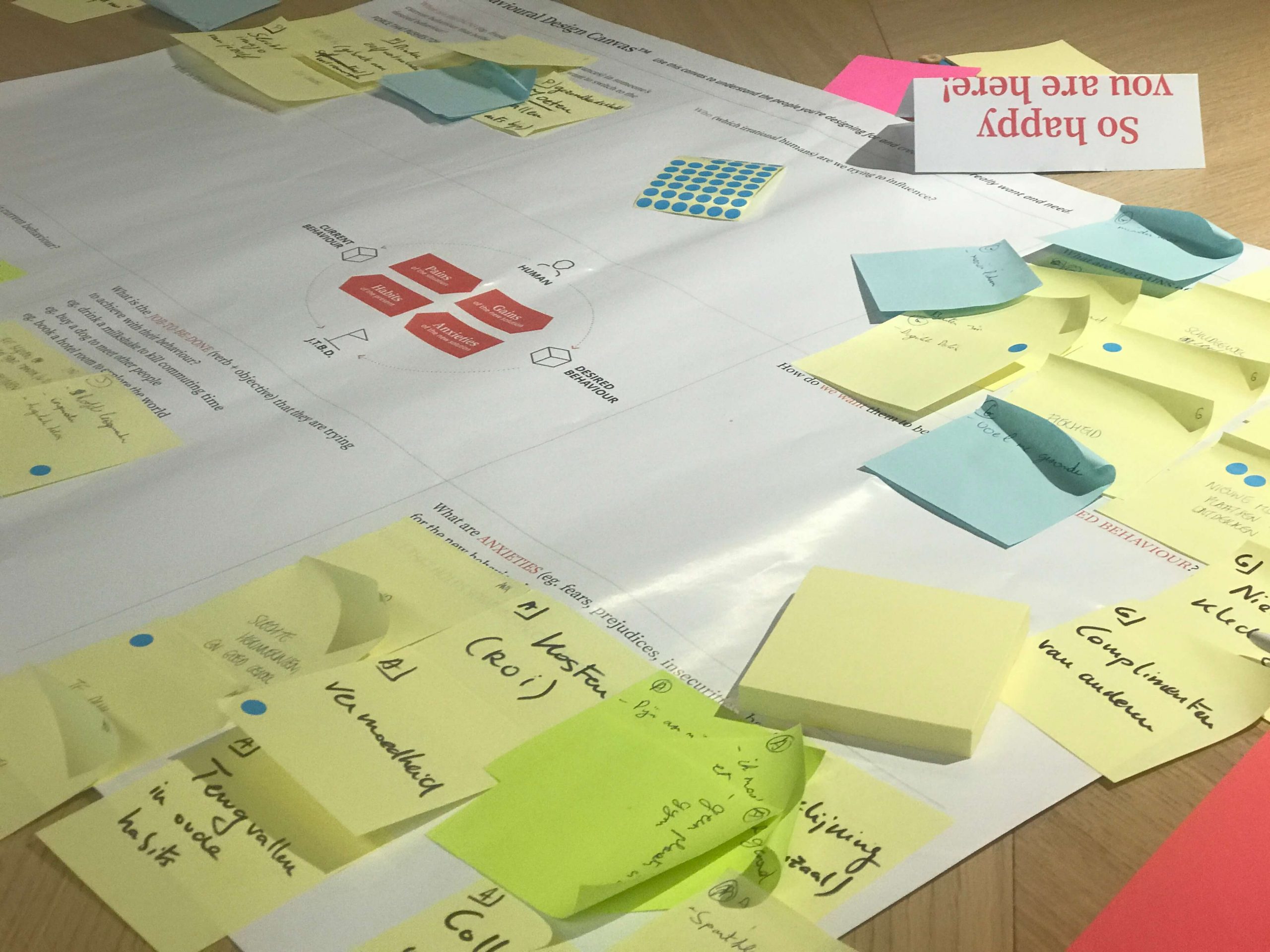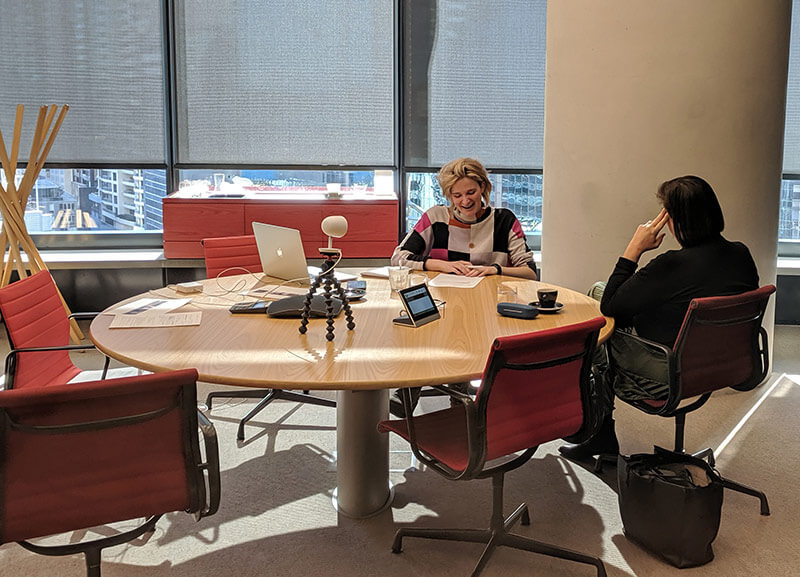 Maybe you recognise this?
You want to
Perfect your research with behavioural intelligence.


Do the right thing faster than the competition.

Grasp the inner workings of your target audience.


Add the missing layer of behavioural science to your research.

Unlock insights that drive action instead of intention.


Create behavioural personas.

Leverage behavioural science to achieve behavioural change.

Get ahead of the competition with next-generation insights.
Would you like to know more?
We have created a brochure telling you all about the details of the Behavioural Insight Sprint. Such as the set-up, the investment, the time commitment, and more. Please, feel free to contact us any time should you have any further questions. We are happy to help!
"SUE provided me with essential insights into the way we can anticipate the behaviour of our clients. I take these with me to future projects so they will gain far more effective reach also. The sprint delivered a concrete product that I cannot wait to bring to life."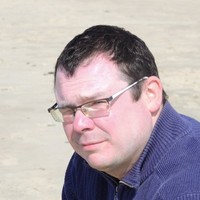 Jonathan Mortelmans
Stad Antwerpen

"I found myself referring to this all the time. There is almost something spiritual to the process. It's so constructive. It's amazing how you build up on each other.""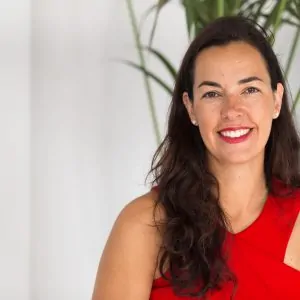 Diana Ruano Ortiz
Responsible individual giving & private sector partnerships UNHCR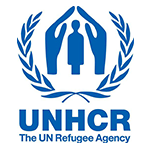 What kind of behaviour can a behavioural analysis help trigger?
behavioural analysis
What will you learn about your target audience?
Why do they do things and don't do things?
What are their behavioural boosters and bottlenecks?
What can create willingness to perform the desired behaviour?
How do they make decisions regarding your offer or proposal?
What withholds them to do so?
What are opportunities for influence?
Which words could convince them?
Which moments and triggers work and which won't?
Which fears, prejudices, doubts, ambitions, anxieties stand in the way of them showing the desired behaviour?
You don't buy a car without a test drive
Or not even a shirt without seeing if it fits. So, why book a sprint without seeing if we are the right fit? That's why you can book a Sixty with SUE: an hour of free consultation to see if our sprint is the perfect match for you. Maybe you wish to combine a sprint with training or need some more explanation of how behavioural science can help your teams gather insights related to your specific context? The Sixty is meant to give you answers on which you can base your decision to book a training with us with confidence.
"We add the Missing Layer of behavioural science to your research. Helping you to understand the human behind your client, employee or citizen.
This is included in the Behavioural Insight Sprint
"With a Behavioural Insight Sprint, you do not only find the right entry points to your target group, but you foremost unlock opportunities how to shape their decisions and behaviour.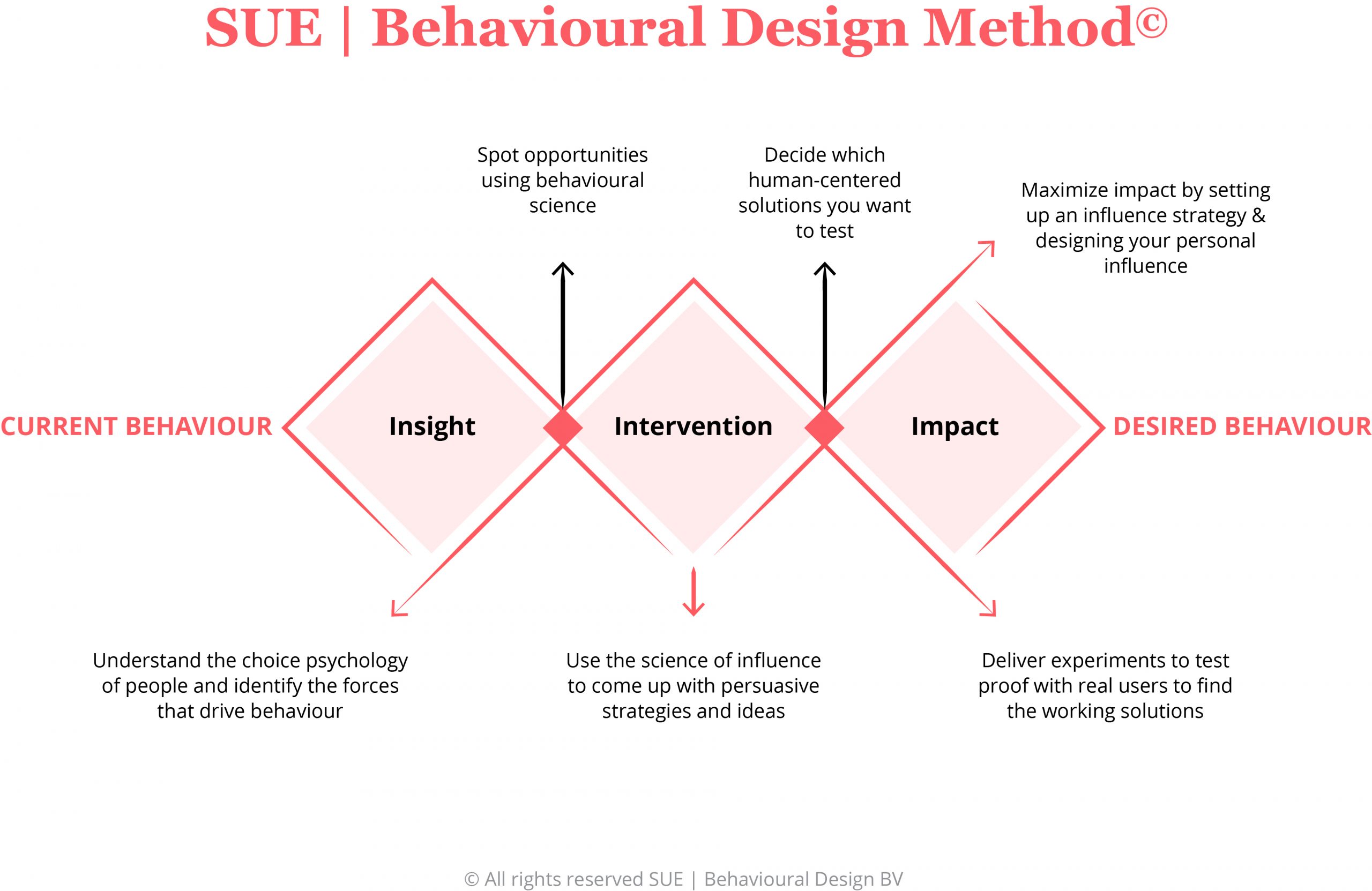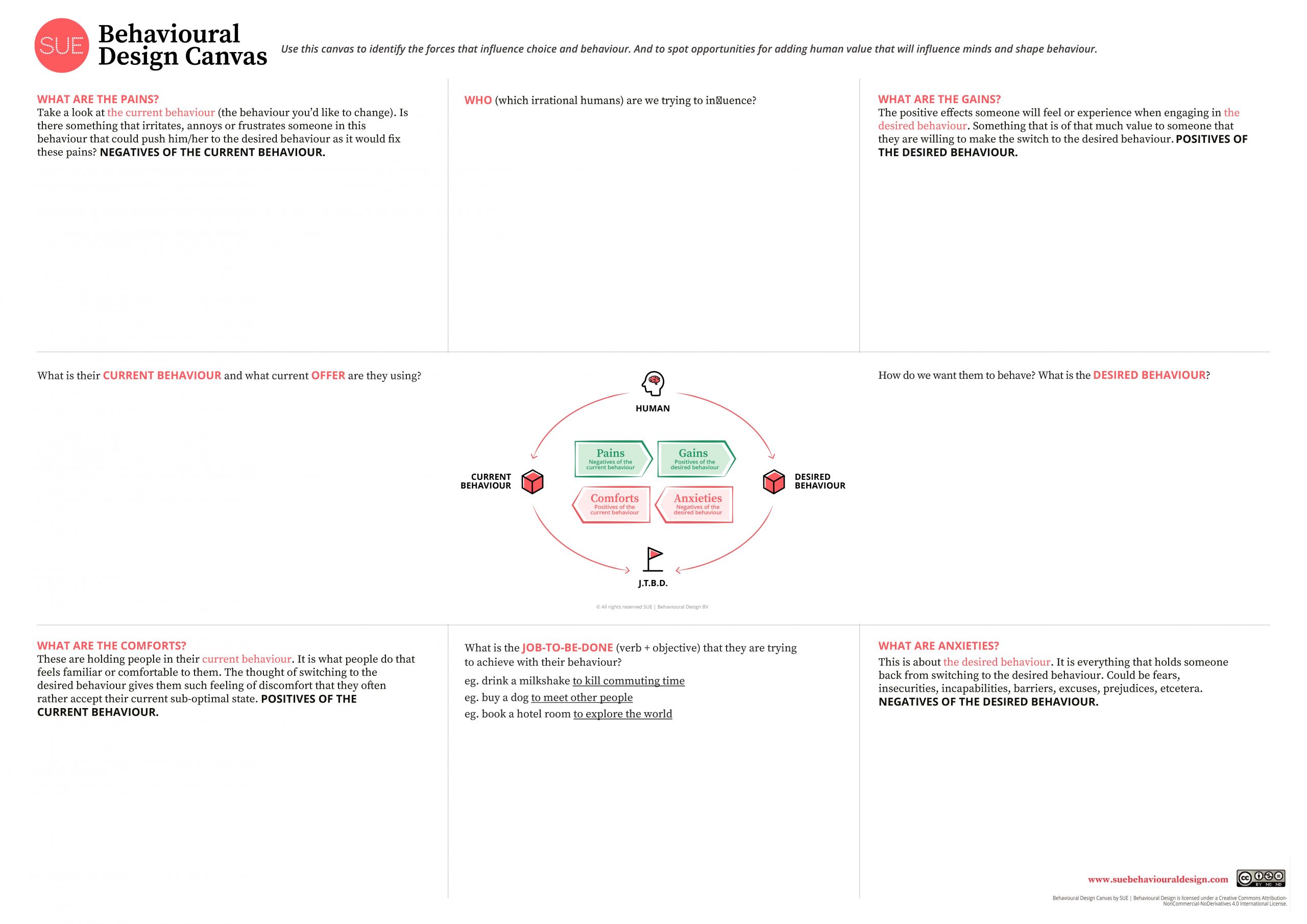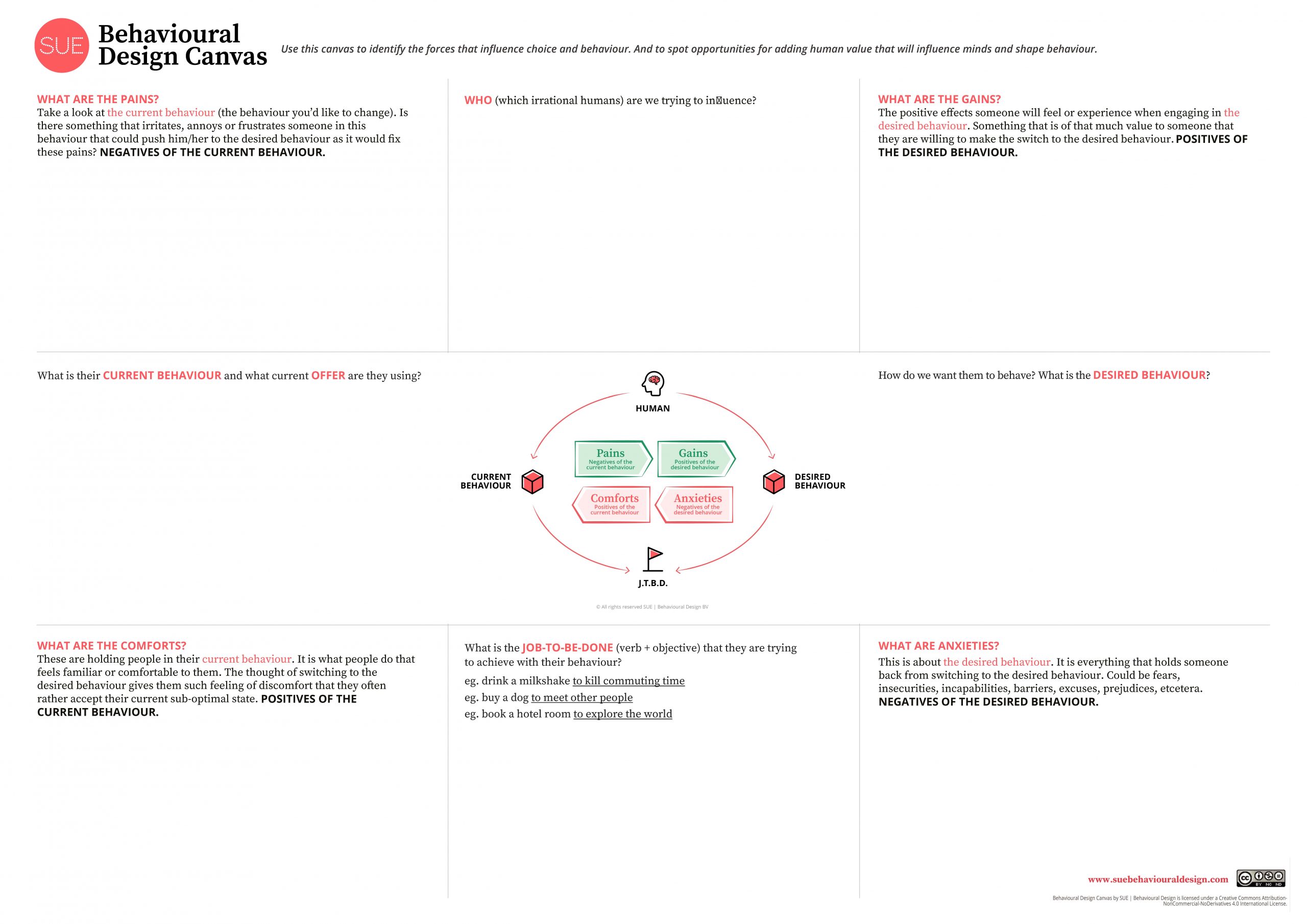 The SUE | Behavioural Design Canvas©.
The outcome of the sprint is an influence strategy and tested concepts presented in a custom Behavioural Design Canvas©. We will show which influence buttons should be pushed to get someone from current to the desired behaviour. You will get a behavioural analysis of your target group, insight into the unconscious forces that drive or block the desired behaviour, new opportunities for influence.
Get more detailed information.
Download our Behavioural Insight Sprint brochure telling you all about the ins and outs of the sprint in detail. Please feel free to contact us suppose you would like some more information. We gladly tell you all about the possibilities.
Behavioural Design Sprint
Want to innovate using behaviourals science? Then the Behavioural Design Sprint is perfect for you!
Take me there
Behavioural Ideation Sprint
Want to develop products, services, campaigns or policies that shape choices and behaviours? This is the right sprint.
Take me there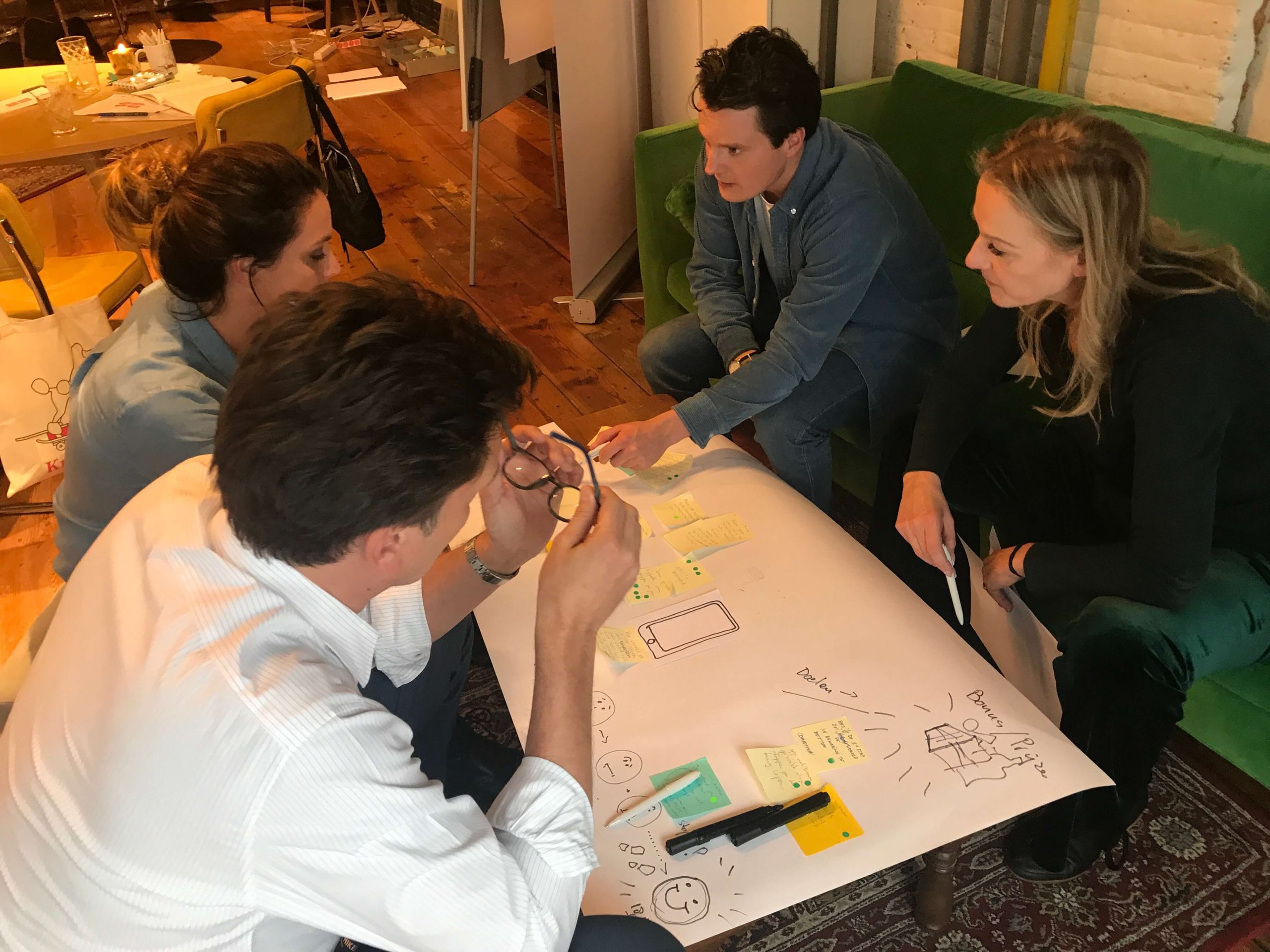 Would you like to turn behavioural insights immediately in validated strategies or ideas? Please check out our Behavioural Design Sprint that adds concept development and user prototyping to the sprint process.
Go to the Behavioural Design Sprint
Download the Behavioural Insight Sprint brochure
Just leave your details to download the Behavioural Insight Sprint brochure. Do you want to talk to us in person about a challenge you are looking to solve? Give us a call, and we'll book you 'Sixty minutes with SUE': a one-hour free consultation to see how we can help you. We can also tell you about the former sprints we did.