The organizational habits that
produce innovation and growth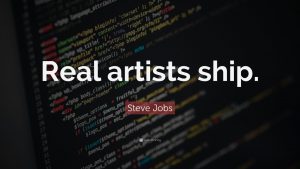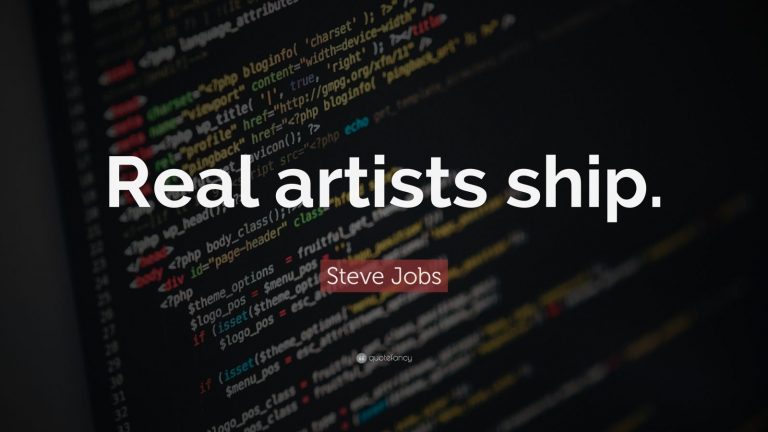 Why are some companies more innovative than others? I want to argue that they have habits in place that produce more ideas and habits to get those ideas shipped. As Steve Jobs once famously said (paraphrasing William Gibson) : "Real artists ship".
In this blogpost I want to explore this innovation habit, based on our 8 year experience with collaborating with teams.
The habits that kill innovation.
Dozens of books havebeen written about this subject, but from our own experiences on running behavioural design sprint, these were the most common habits that kill innovation:
No research culture / a crisis of curiosity. The bigger a company get, the more out of touch it becomes with how real users think, feel and behave. Managers rely on abstract data, like market shares, sales volumes, etc. The more detached they become from the real customer, the less probable they will be able to spot exciting opportunities.

No ideation culture / a crisis of imagination. Once an organisation outgrew its startup phase and entered its scale-up phase, the whole mindset of the organisation is focused on growing the business. Most businesses organise their process around building the existing product offering. Moreover, to achieve this growth mindset, a specialisation of roles is required. Everyone, from the product manager to marketing manager, digital manager, UX-er, and communication manager, is expected to perform on their specific domain. This results in a decreased capability of the organisation to think out-of-the-box and to think outside-in. Nearly always, the exciting opportunity for innovation transcends the boundaries of the specific discipline.

No prototyping culture / a crisis of experimentation. The more an organisation specialises, the more we expect those specialists to know what they are doing. This expert fallacy is a well know organisational problem: Because we are expected to be experts, we are more inclined to act like experts. The more we think we know, the less alienated we become from discovering the truth. Not knowing is perceived as weakness in these companies while every successful startup knows that aggressive experimentation is the nr one secret ingredient to growth.

Conflicting incentives / a crisis of management. The problem with innovation in most organisations is that everyone, including management, is hired to execute the strategy. Not only are they hired, but they're also reviewed based on the execution of the strategy. When your promotion depends on hitting the targets, everything related to new ideas will be perceived as a distraction.
The net effect of these habits is total inertia. Even in the context of declining market share, missing targets and aggressive competition, all the forces in the organisation seem to pull people towards repeating the same strategies over and over again. The habit of keeping doing what we always do is just too strong.
The habits that boost innovation
Innovation is not a goal as such. Innovation is always a function of growth. Some organisations are far better than others to spot opportunities, come up with ideas, test them and succeed in actually shipping them. Whether they improve the product, marketing, process or campaign, the value of new ideas is that they succeed in contributing to growth.
That's why we need to study the innovative power of an organisation as a habit problem. Innovative companies have habits in place that trigger more curiosity, ideation, and experimentation. Continuous improvement is their default mode. We have facilitated sprints with many teams. Most of them don't call themselves "innovation teams". They're product teams, or growth teams, or customer experience teams. The biggest challenge they all face is to improve their output to generate growth for the business. There are four team habits we came across that strongly correlated with the creative and innovative power of a team:
A deep love-relationship with customer problems: Innovative teams are in love with the problem of the customer. They relentlessly talk to customers or observe them in the real world and try to spot opportunities for helping customer to overcome pains, break bad habits, take away barriers and achieve goals. They are always asking themselves the question: How might we help our customers to be more successful

A fast process for generating ideas: Innovative teams have proper ideation sessions. They follow the core principles for group creativity (like brainwriting and dotmocracy) and treat every idea as an interesting hypothesis. In a well designed creative process, the individuals come up with as many ideas as possible and the group decides upon which ideas are worth experimenting.

A process and tools in place to prototype and ship: Great teams have a maker-mentality. They always try to figure out ways to prototype their ideas and test them in the real world. This allows them to increase their learning curve and their success rate rapidly. An essential condition for allowing this to happen is to have an infrastructure that allows experimentation.

A cultural shift that promotes, rewards and celebrates braveness. This is by far the most important habit. Very often, the problem is cultural. If the organisation is number-driven, then you'll always end up with all kinds of triggers that incline people to believe that following the rules and reaching targets is what the organisation expects of them. However, if you want to create a culture of experimentation, then you'll have to embrace failure, promote and rewards braveness. People need to experience that experimentation is being expected of them.
Incremental versus radical innovation
In the literature on innovation, quite often the distinction is made between radical and incremental innovation. Incremental innovation is the optimisation of the existing products and services, whereas disruptive innovation is the more radical ideas to transform the business.
To be honest: I think this distinction is a bit artificial. If you think about the innovation habits we described above, then they are about being radically customer-centred, about having a maker-mentality, and a culture of experimentation. Out of this habit, both incremental, as well as radical ideas can emerge. The only thing an organisation needs to have in place is a fund to invest in the rapid prototyping and testing of some of the more radical ideas.
What this means for innovation leadership
When approaching the problem of innovation in organisations from this perspective, I thinkthe role of an innovation leader in a company is to help to build the innovation habit. I don't believe an innovation department – as the place where innovation is happening -isthe solution.
An innovation leader / or innovation tribe should be a group of people that facilitate and train teams to install the innovation habit. If new radical ideas come out of this process, they should be able to invest money in them to be able to hire a team to design, build, prototype and test the idea in the real world. If this experiment turned out to be successful, then it's their job to convince the board to invest in the concept with ambition.