If we put five teams of Behavioural Design Academy alumni in a room together for five hours, could they create a solution for a problem that governments have been struggling with for years? That was the question on our mind when we kicked off our very first Behavioural Design Hackathon, last Friday. We'll have to wait for the real results, but we're convinced they got remarkably far.

Flip those tiles

Here is the problem, which was provided to us by the great City of Rotterdam.
"how do we get people to replace concrete tiles in their garden with grass or plants, to support climate adaptation and biodiversity in the city?"
Sounds straightforward, but the solution, the city has learned, is not. But it's not for lack of trying. The City of Rotterdam has been really active. They're providing one-off subsidies, there's a 'Tile-taxi' to help people get rid of their discarded tiles, and there's even a Dutch tile lifting championship, pitting the cities of Rotterdam and Amsterdam against each other. Not bad at all! Although there certainly has been a lot of progress, the city needs more acceleration to meet critical policy goals.
Solve it efficiently while you can
Big organisations such as governments can let problems like these float around for years. They are stuck in limbo between doing some good actions to tackle the problem but not going all-in and deliberately designing and executing a strategy to solve it.
It's basically waiting for either a lucky eureka-moment by an involved professional or a sudden boost of urgency caused by some external event. To make matters worse, this usually results in an inefficient solution because it is only put into action to signal to angry voters (or customers) that it is being taken seriously. This results in spending an amount of money on an issue proportionate to the inflated problem perception.
So why wait till this external event shakes up the public and causes a rushed and inefficient solution? It is way smarter to deliberately design effective and efficient strategies while you can. We want to stay ahead of everybody else and tackle this problem right now.

New Formats
At SUE, we're constantly experimenting with new ways to use our SUE | Behavioural Design Method© for the best way to effectively and efficiently solve wicked behavioural challenges. In many cases, that's one of our Sprint propositions. Still, we're increasingly discovering the potential of smaller formats such as a hackathon to serve as an accelerator of ongoing innovation processes. We're getting great feedback on it from alumni of the Behavioural Design Academy who are experimenting with it in their organisations as well. 
Getting it done
We firmly believe that being a behavioural designer is about a lot more than understanding the scientific theory and models that describe human behaviour – although that is an essential part of it. It is about developing the practical know-how to be able to navigate the reality of your organisation or business and design real-world interventions to real-world problems. It is about not just knowing what should be done, but about being able to actually get it done. Designing and leading the right process is a key part of that. 
Get more detailed information.
Download our Behavioural design Sprint brochure telling you all about the ins and outs of the sprint in detail. Please feel free to contact us suppose you would like some more information. We gladly tell you all about the possibilities.

Little time, big yield
During the hackathon, the five teams were each able to very positively surprise the vice-mayor of Rotterdam Vincent Karremans. He took part as a jury member to judge how well the solutions could be applied in practice. With their solid analysis of the human perspective of the desired behaviour and the truly human-centered solutions they were able to come up with, each group did a great job presenting their behavioural design solution.
In conclusion
We could not be happier with the results of our first Hackathon. We will repeat this event every year to give our alumni's the chance to keep their knowledge up-to-date and work on a solution to a real-life problem!
Vice mayor Vincent Karremans was also very impressed by the results the candidates made in such a short time.
"Although many of the ideas need further work in order to be successfully guided through the decision-making process of the city government, the breadth and cleverness of the yield of these mere five hours were fantastic."
See you next year!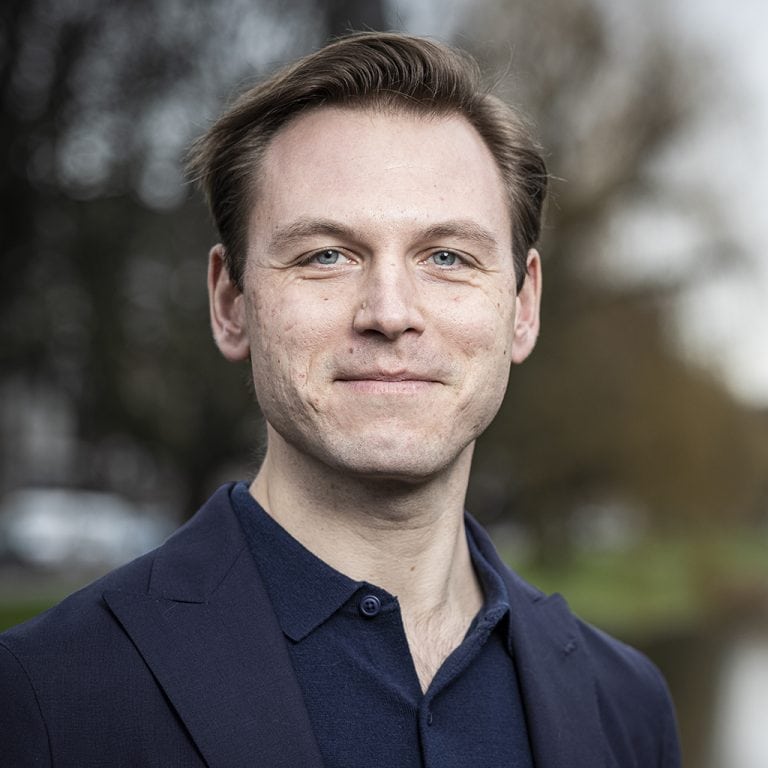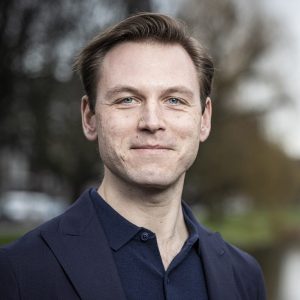 How do you do. Our name is SUE.
Do you want to learn more?
Suppose you want to learn more about how influence works. In that case, you might want to consider joining our Behavioural Design Academy, our officially accredited educational institution that already trained 2500+ people from 45+ countries in applied Behavioural Design. Or book an in-company training or one-day workshop for your team. In our top-notch training, we teach the Behavioural Design Method© and the Influence Framework©. Two powerful tools to make behavioural change happen in practice.
You can also hire SUE to help you to bring an innovative perspective on your product, service, policy or marketing. In a Behavioural Design Sprint, we help you shape choice and desired behaviours using a mix of behavioural psychology and creativity.
You can download the Behavioural Design Fundamentals Course brochure, contact us here or subscribe to our Behavioural Design Digest. This is our weekly newsletter in which we deconstruct how influence works in work, life and society.
Or maybe, you're just curious about SUE | Behavioural Design. Here's where you can read our backstory.