INNOVATE POST-COVID WORKING

Habits of High-Performance Teams
In this one-day workshop, we help you and your team use behavioural science to discover what your talent needs to be productive, creative, innovative and happy regardless of their location. We will unravel your talent's motivations and barriers and turn them into habits that will help them flourish individually and boost performance as a team.
Innovate work based on science
In one-day, you'll kickstart

your renewed collaboration as a team.
Innovate post-Covid working together with your team.
Covid has changed the way we work dramatically.
It has also created an acceleration in need to innovate the way we collaborate as teams and managers.
This one-day workshop will help you leverage behavioural science to crack the code of creating simple habits and interventions
that will help your talent flourish regardless of their location.
mindshifting know-how top-notch trainers backed by science personal attention 100% practical
When book this workshop?
Covid has changed the way we work dramatically. It has also created an acceleration in need to innovate the way we collaborate as teams and managers. Most talent doesn't want to go back to how things once were. But how do you reinvent work smartly? How do you make sure your teams can perform no matter where they are? This workshop will help you use behavioural science to innovate the way we work based on deep human understanding: helping you make operational excellence and work/life happiness go hand in hand.
What do you get?
In this one-day workshop, we will help your team reinvent working based on behavioural science. We'll unlock remote and office work barriers, reveal what motivates your talent, reinvent their collaboration and use behavioural insights to create habits that will make your team members more creative, productive, innovative, balanced, and happy. Using evidence-based Behavioural Design, this workshop will help you power up your talent regardless of their location.
What is the investment?
Our one-day in-company workshop is a one-time investment of 799,- per participant, excluding VAT. Up to 16 people can join the workshop (a minimum of 8 participants). The budget includes preparation, a full-day workshop, customisation to your team challenge, and all course materials and tools. If you choose to join us at our SUE training facilities, location and catering are also included.
Want to discuss options?
"Did you know we're an official educational institution? We're globally accredited by the Education Quality Assessment Commission based on our curriculum, our method of teaching and our general conditions.
This is what you will learn:
Discover how to innovate work using behavioural science

Learn from behavioural science what high-performance teams need

Discover together with your team what will be their 'magic middle'

Gain insight into your team's barriers of remote and office working

Understand what drives your talent and what holds them back

Discover insights of your team that shape their behaviour

Install habits to make your team more productive, creative, happy

Know what your talent needs to stay motivated

Transform leadership & team collaboration using behavioural science

Understand which context your talent needs to flourish

Move your team into next-generation work/life balance conditions

Download the brochure
Workshop available for a limited time only.
workshop details
Some good to knows
You can pick a workshop date of your convenience

The workshop can be joined in-person and virtual

We can train your team on our location or yours

We can adjust the workshop to leadership & management

We can adjust the workshop to (multifunctional) teams
We can teach the workshop in Dutch and English

No previous know-how of psychology is needed
"We have already trained over 1.500 people from over 45 countries awarding us with a satisfaction rate of 9,2. Many use this workshop as a team-building event with substance. Getting the team back together again and boosting their collaboration, motivation and growth after the lockdown situation.
You don't buy a car without a test drive
Or not even a shirt without seeing if it fits. So, why book an in-company training without seeing if we are the right fit? That's why you can book a Sixty with SUE: an hour of free consultation to see if this workshop is the perfect match for you. Maybe you need custom training or need some more explanation of how behavioural science can help your teams transform working together? The Sixty is meant to give you answers on which you can base your decision to book a training with us with confidence.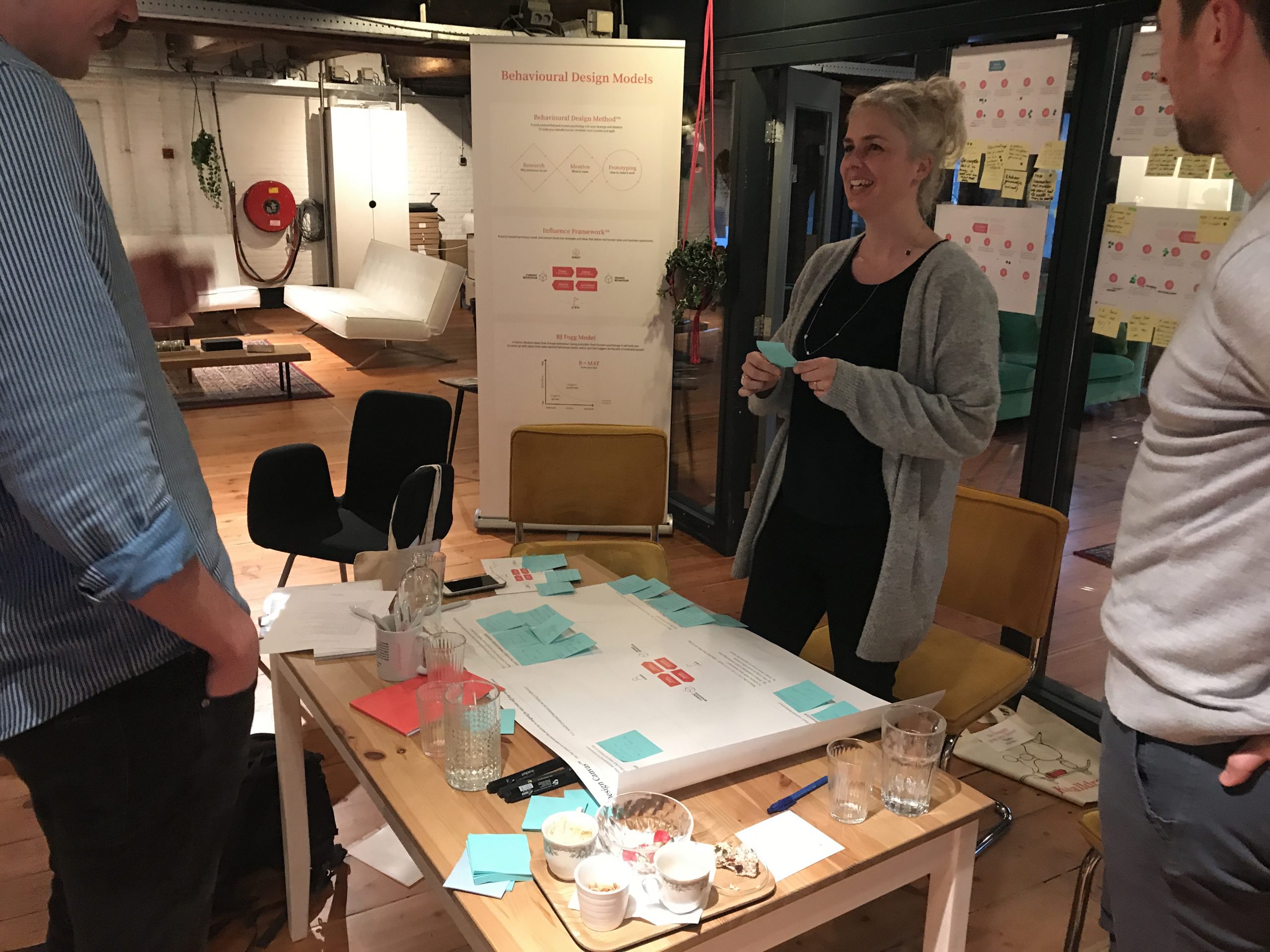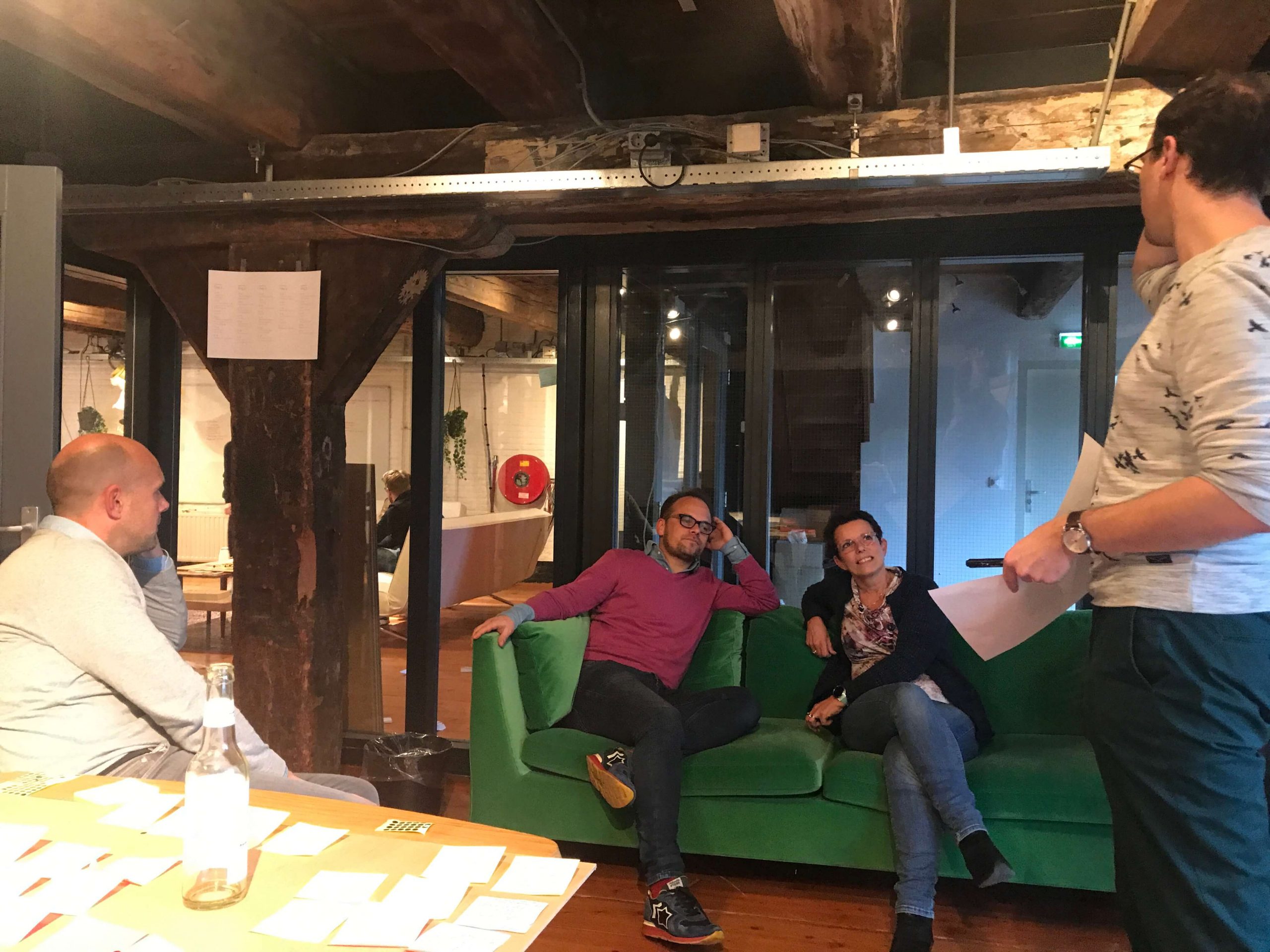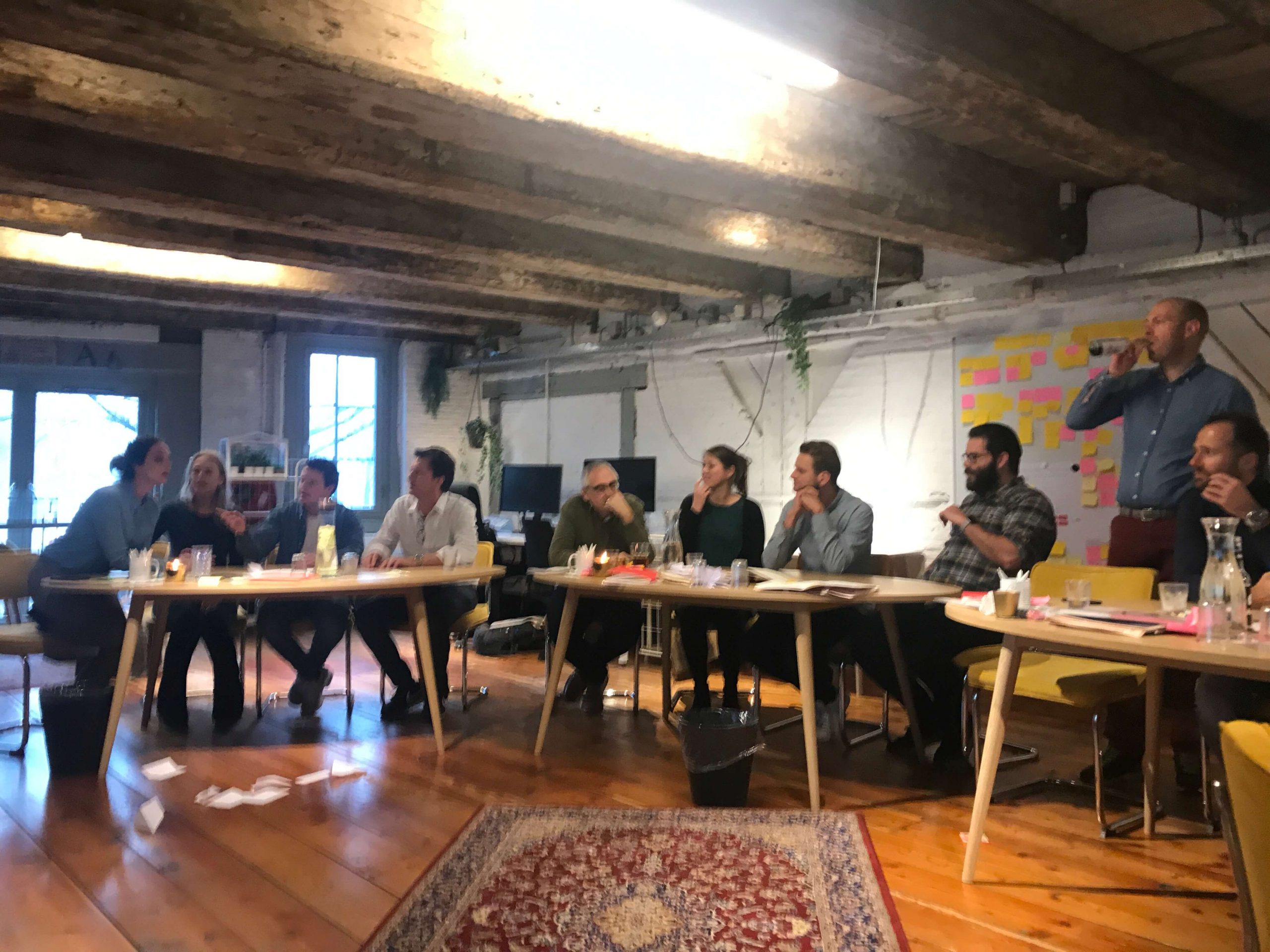 "What makes us different from all other training facilities is that everything we teach you is firmly rooted in practice. We are a unique combination of a Behavioural Design Academy and Behavioural Design Consultancy. Everything we learn in our work with clients is injected into our training. That's how you can be sure that the know-how is up to date and relevant. Your trainers are also 100% practitioners.
Would you like some more information?
We can perfectly understand this, that's why we have created a brochure to give your some more ins and outs of the workshop. Please, feel free to contact us if you need some further information or advice on how our training will best fit you.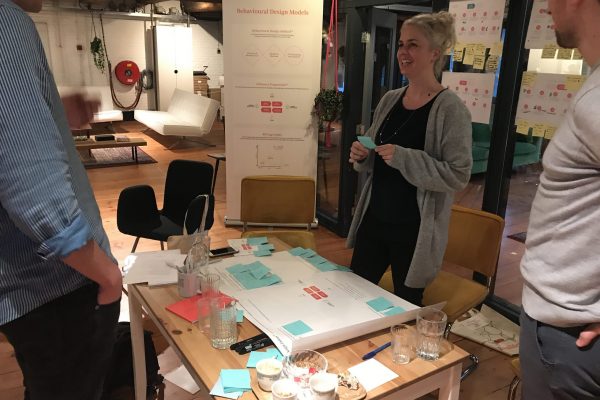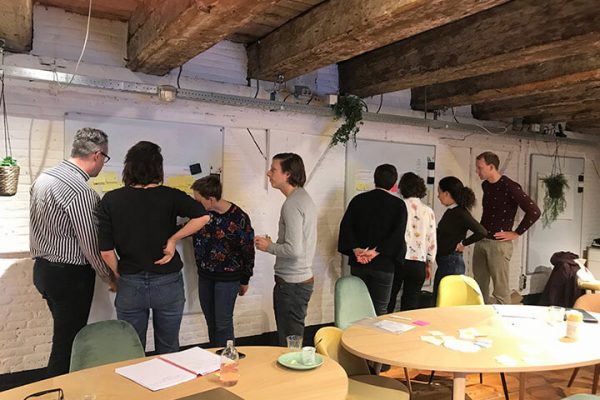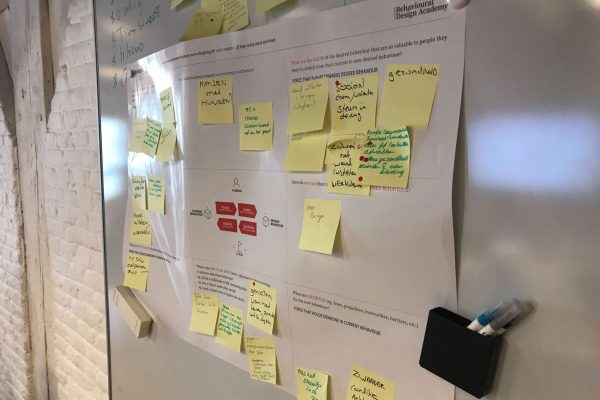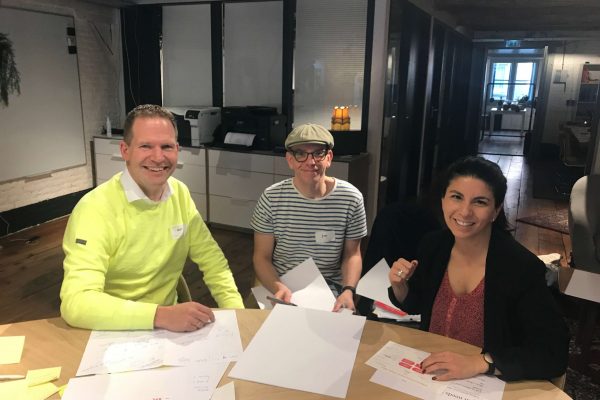 Behavioural Design Fundamentals Course In-company
This helps your team master a hands-on method and tools to apply the latest behavioural science in practice.
Take me there
Behavioural Design Advanced Course In-company
This training teaches how to initiate, set up and run Behavioural Design Sprints from A to Z.
Take me there
We also offer other workshops
We also offer two other one-day Behavioural Design Workshops learning your team about behavioural analysis and about ideation for behavioural change.
A final check
Some facts about the course
Taught in both Dutch and English
Suited for people in profit and non-profit organisations
Suited for people working outside communication or marketing
Official educational institution
Small groups, a maximum learning curve
One full-day; including lunch, snacks and drinks
100% actionable skills, learning by doing
Rare chance to learn from the frontrunners in the industry
No former experience in psychology or design needed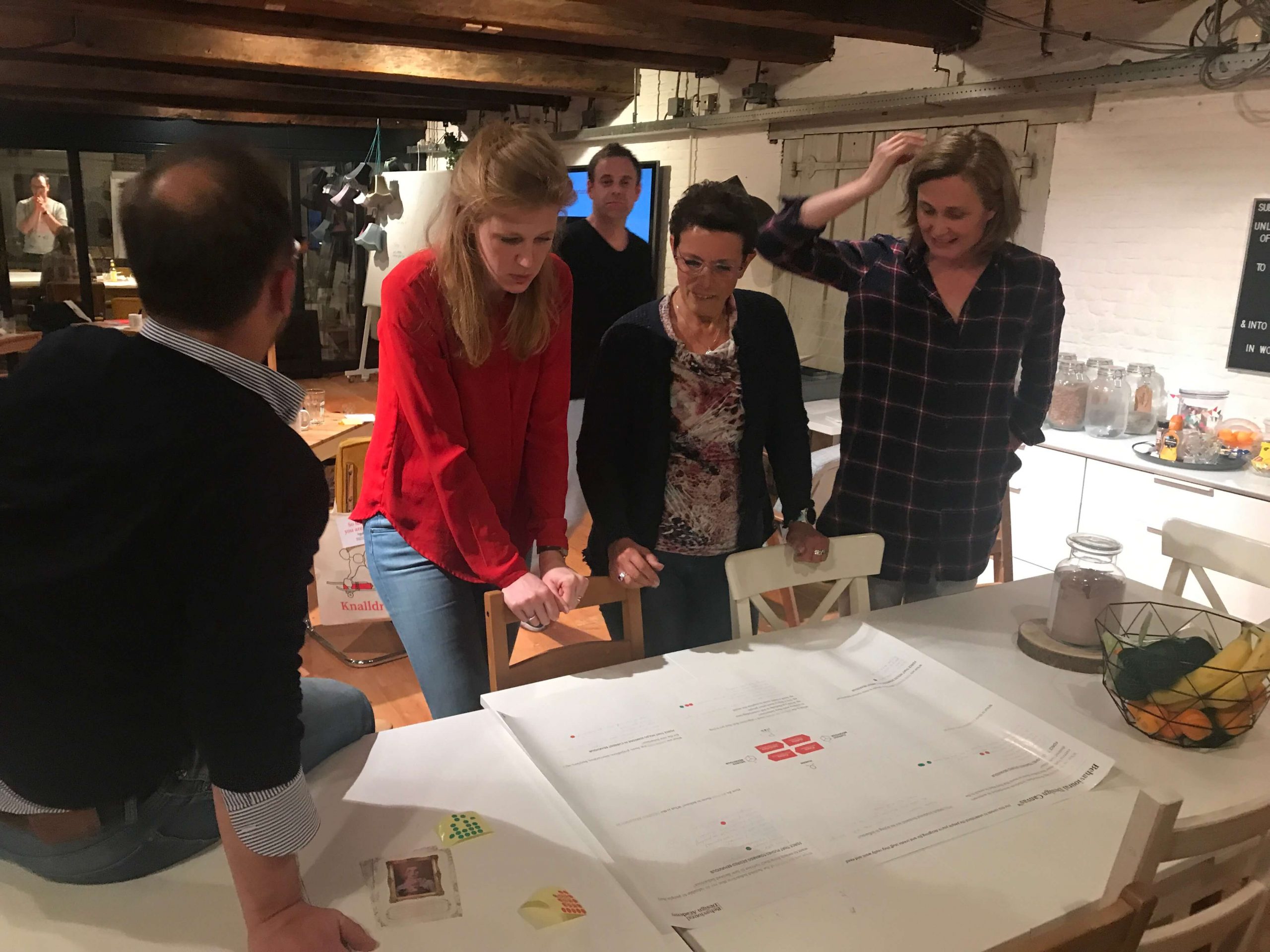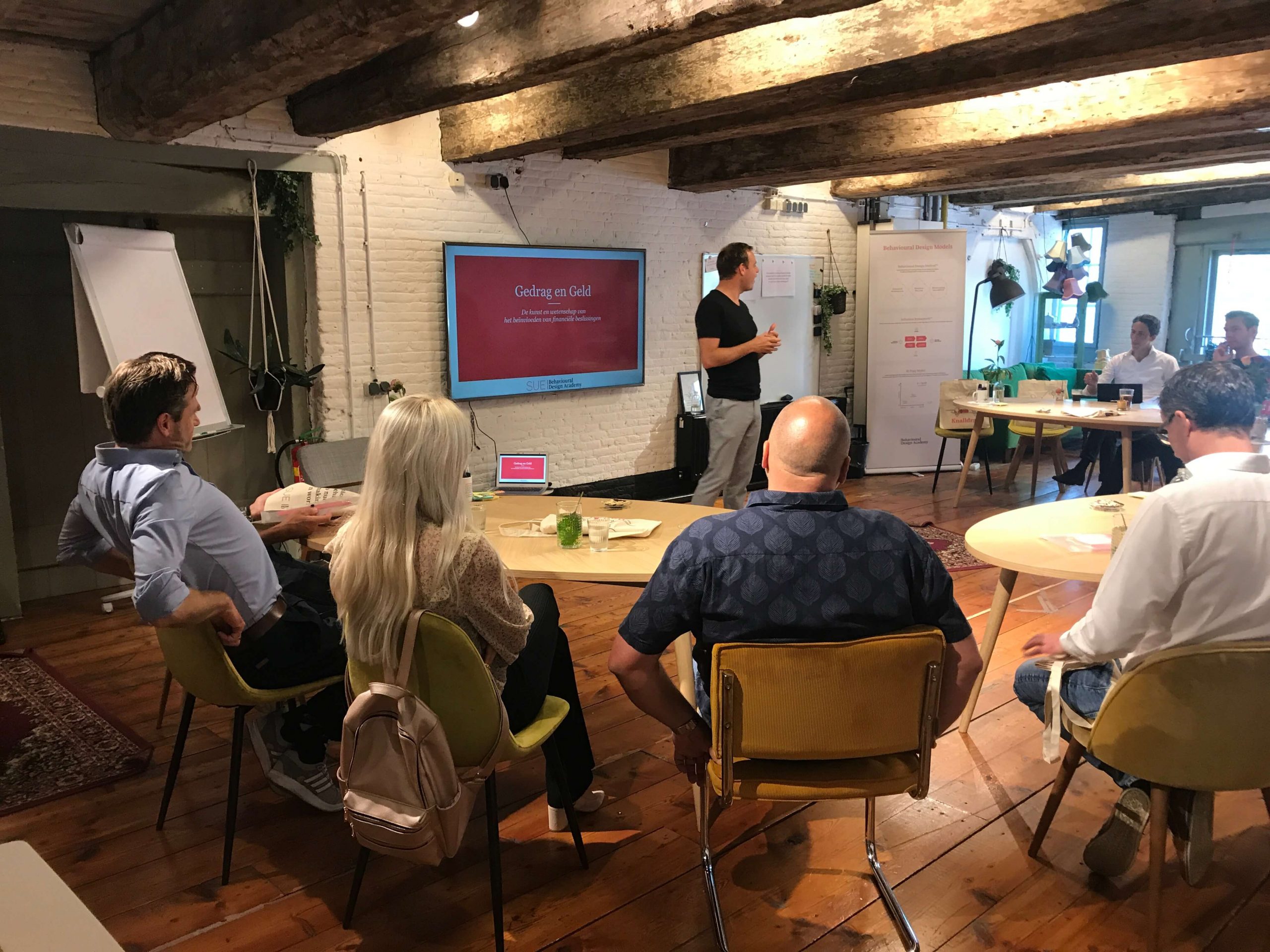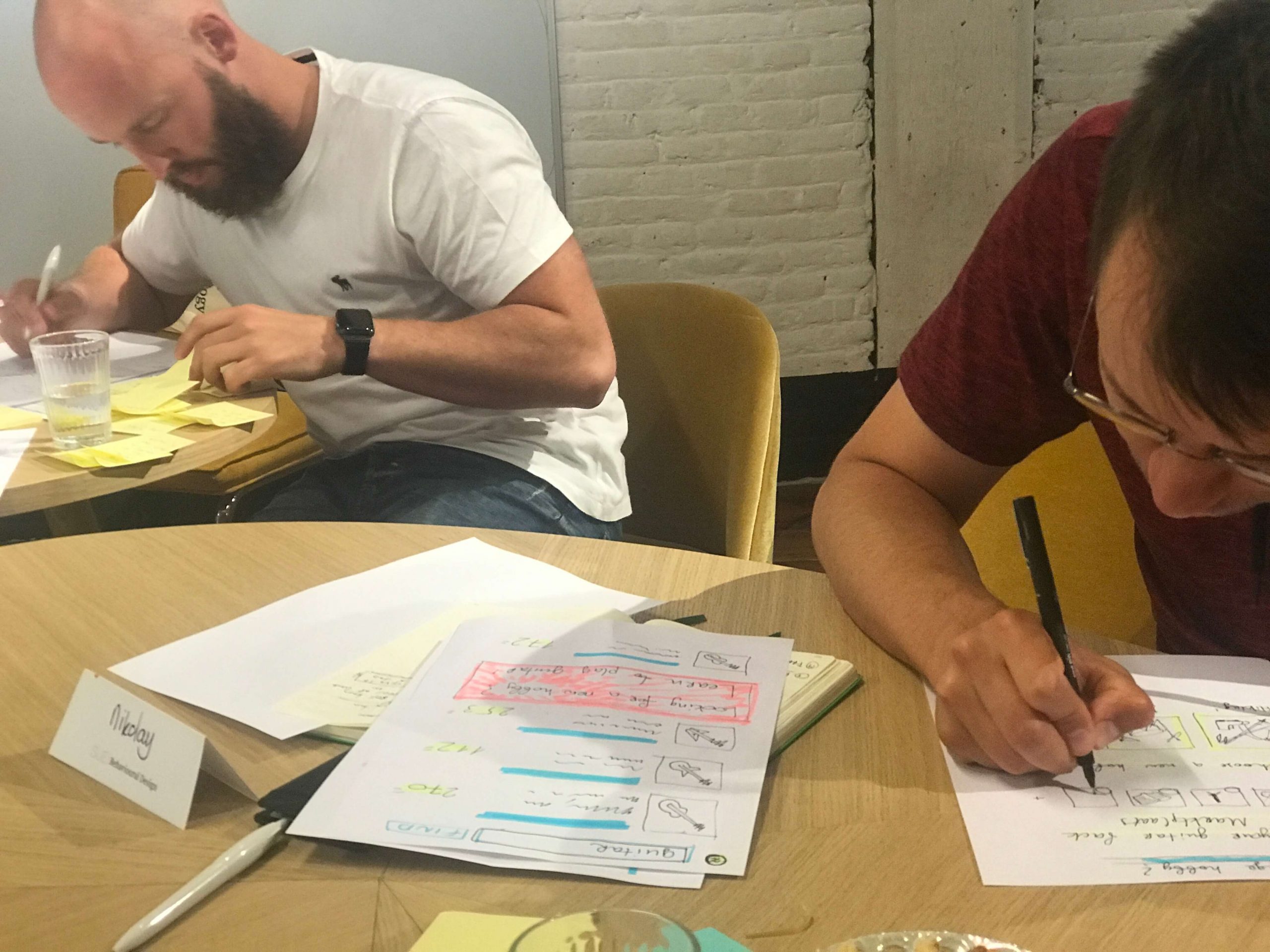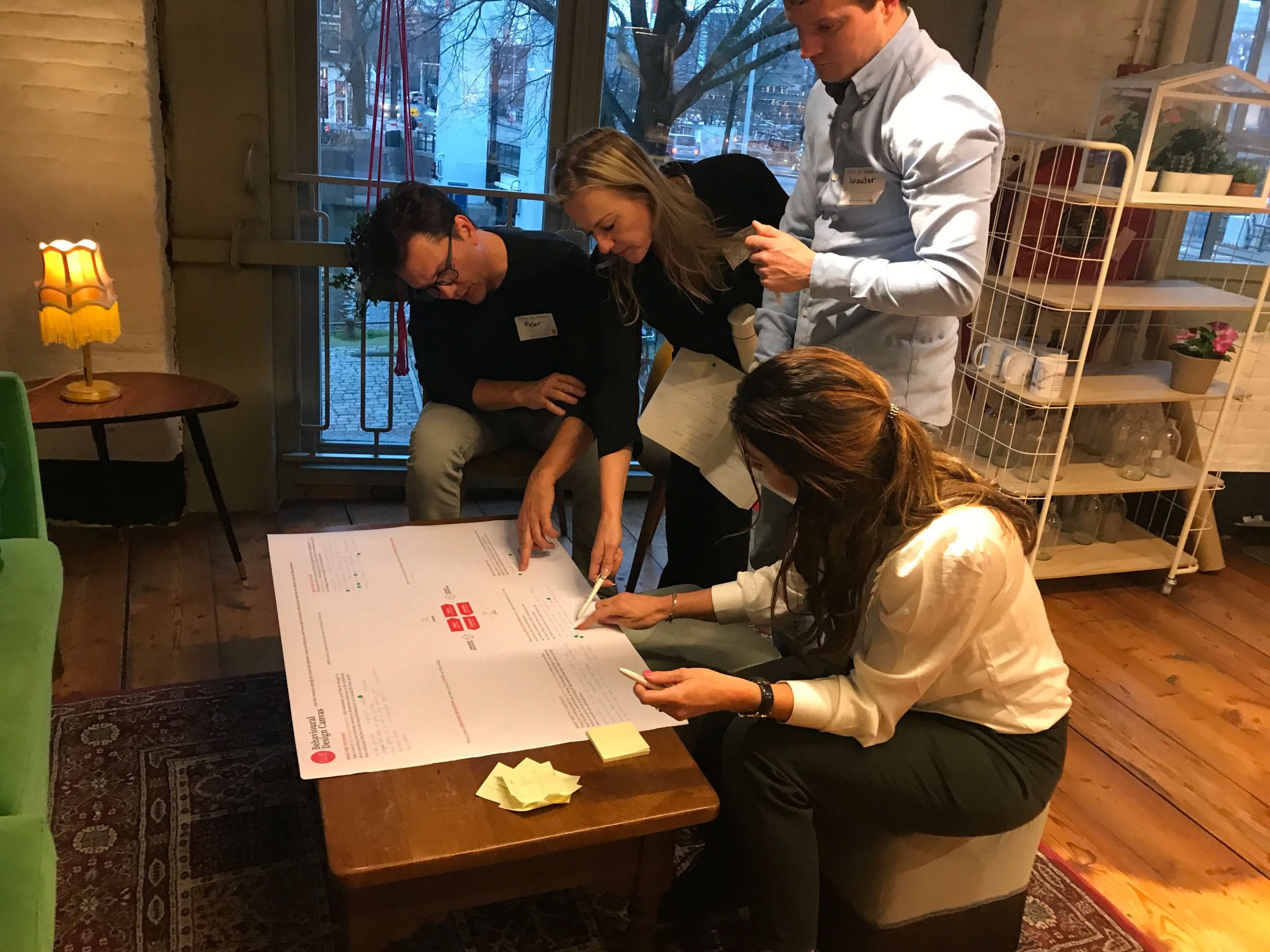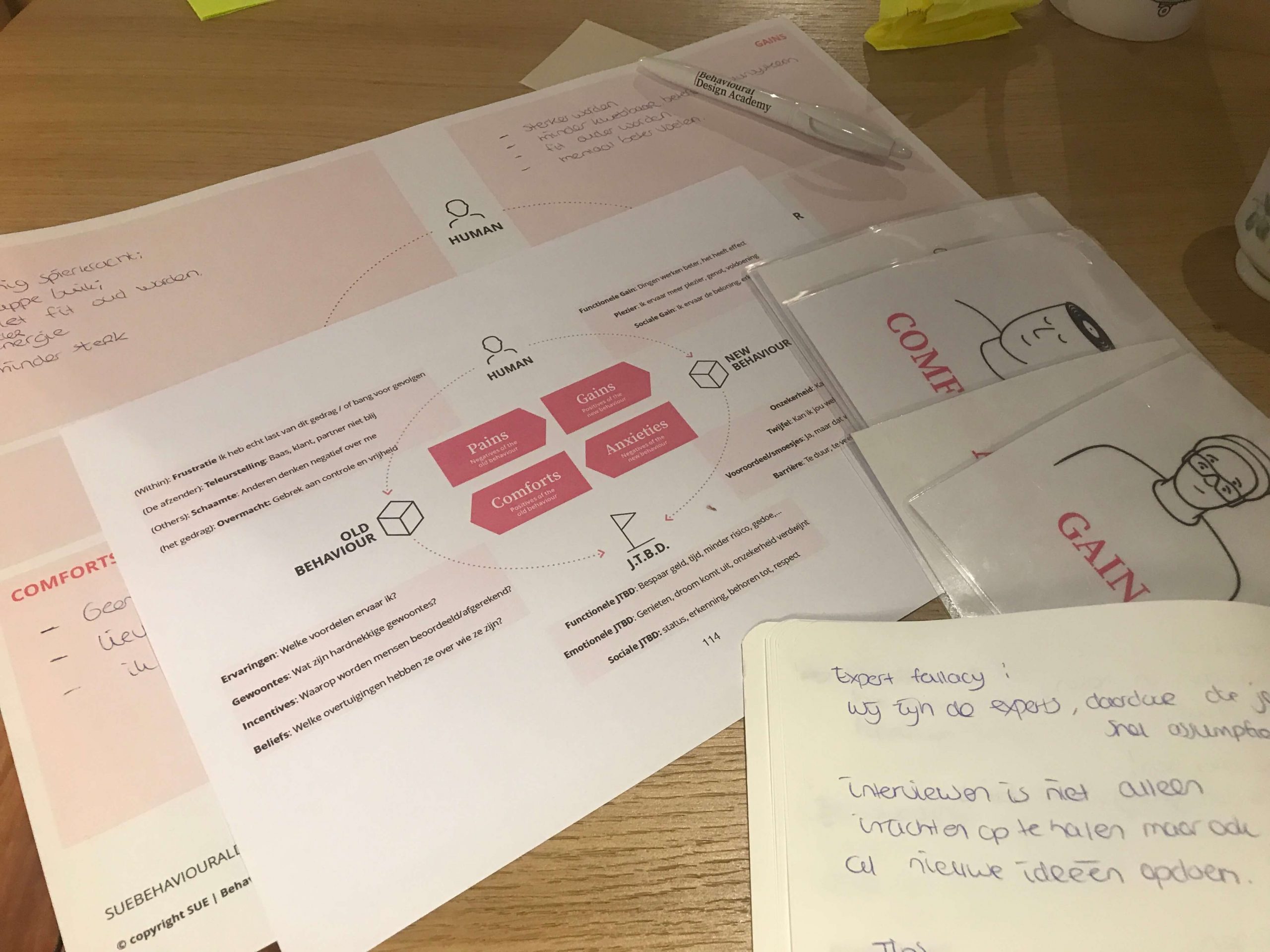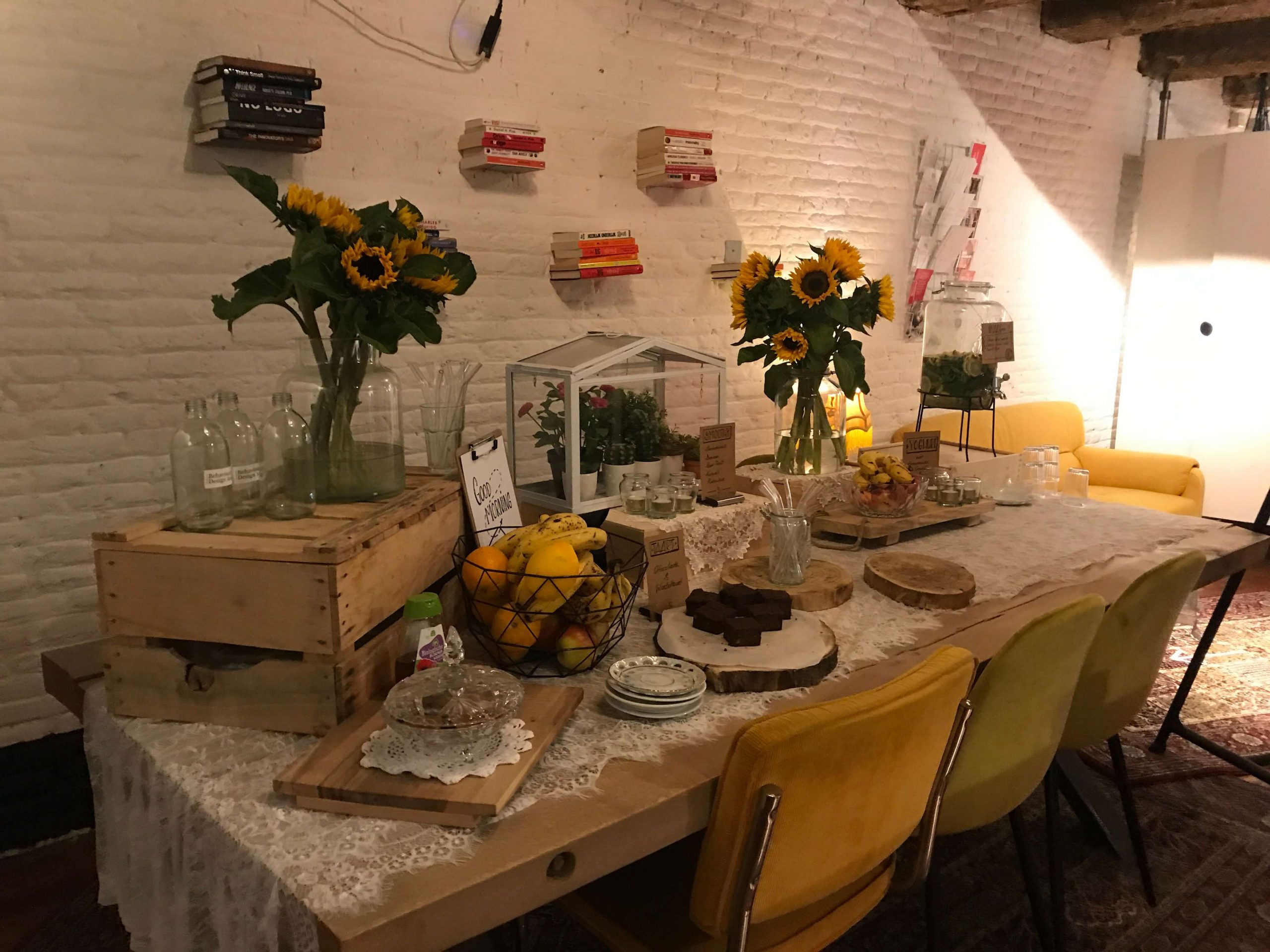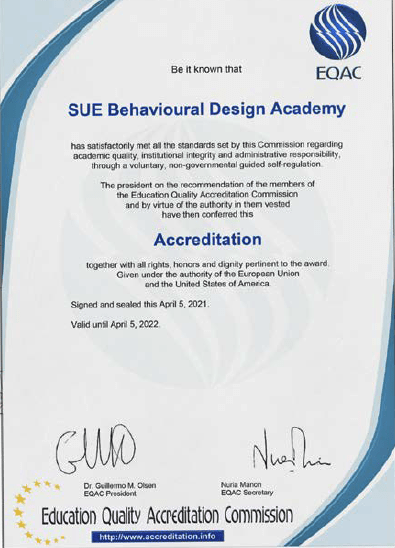 We are accredited by the EQAC.
We're an official education acknowledged and globally accreditated by the Education Quality Accreditation Commission (EQAC). The EQAC is committed to promoting high standards of education, recognising professional excellence and providing an invaluable guide to education quality and recognition in the complex sector of worldwide education. To get this accreditation, we were evaluated on a quality code covering our curriculum, our method of teaching and our general conditions. All to make sure that you are guaranteed the best level of education.
Kick start your teams with behavioural science.
Download our 'Habits of High-Performance Teams' brochure and read all about the ins and outs of the workshop. It will give you detailed information on the set-up, time commitment and investment. Should you have any further questions, please don't hesitate to book 'A Sixty with SUE'. This is our one-hour free consultation to see if this workshop is right for you and how we can make it fit your exact needs. Absolutely no strings attached!