I have been thinking a lot lately about how spaces shape our behaviour. I believe that the COVID-19 crisis might change something profoundly about how we feel about living and working, and this could have a dramatic impact on how we think about living spaces, office spaces, public spaces and retail spaces. 

The lockdown uncovered a disturbing truth
Until the COVID-19 crisis hit us, we were collectively trapped in a narrative about living and working: Cities are the places where the opportunities are, so you need to live near or in a city to find a job. Commuting from the countryside became more and more insane. The psychological price you had to pay for living in an affordable house away from the city was having to spend 3 hours in traffic jams or being crammed in public transport during rush hours. So we ended up collectively fighting for the scarce spaces in the big cities. To give you an idea of the consequence: the value of our apartment in Amsterdam has doubled in 5 years. Completely unsustainable.
The same thing has happened with office spaces. The more a city attracts talent and entrepreneurs, the more office space they need, and prices are soaring. The same thing happened with retail spaces. As long as a city is growing in popularity, landlords could increase their rents to ridiculous levels (and a lot of them did) because if the current tenants couldn't pay the rent, then there were ten others desperately waiting to give it a shot. I think this bubble is bursting.
Here's why.
It became more and more apparent that all the young people I know are leaving the city in large numbers for two years. They loved Amsterdam, but they felt that the cost of living had reached a tipping point where they couldn't afford it anymore. With pain in their heart, they had to give up their dream.
And then came the lockdown. And suddenly, people living in cities are starting to realise that they were sitting in overpriced tiny apartments and expensive office space because they are collectively trapped into thinking that they needed to be in the office from 9 to 5. However, a big hole was blown into this illusion within less than four weeks into the lockdown. We all discovered that we could be productive and creative and get high-performance team output using laptops, video conferencing, and collaboration software. This changes everything.
The importance of being thrown of a cliff
I cannot stress enough how significant this forced experiment is from a behavioural point of view.
Despite all efforts in the last decade to introduce "the new way of working, in reality, we all kept each other locked in the old way. Managers felt it was more convenient to manage and control teams on an office floor. Employers invested heavily in office space, so they thought it should be used properly. Employees felt that they were better able to manage their reputation while in the office (hence all the meetings). It was a stalemate, and the lockdown made us overcome this stalemate.
Implications for living
Why would you buy a 65m@ Appartement for € 450.000 in a big city, if you could buy a much bigger house with a garden within 30-60 minutes commuting distance? It makes more sense since you can work from home for most of the week and only show up at the office for creative sessions with your team. You and your team can carefully plan these sessions after rush hour.
I had a lunch meeting with a fellow entrepreneur yesterday. We met at about 30 minutes driving from Amsterdam, where – to my surprise – he picked me up with his boat to take me to his summer house on an island in the middle of a lake. He was running his company of 25+ staffers from his summer house and only went to the office once or twice a week. Later, when I grow up, I want to be him 🙂
Could it be that we will massively start to re-appreciate living in the countryside? If we can do our work from home, why wouldn't we live close to nature or close to outdoor recreation? This could be the beginning of new ways of thinking about real estate development. If the home office is the centrepiece of people's daily activity, how would you design new houses or new neighbourhoods? It would make much sense to work from your garden and have leisure opportunities nearby: boating, fishing, biking, walking, boot-camping, playing golf.
If I had to design a new village from scratch, I would start with home-working professionals as my first design principle.
Want to learn how to design behaviour when working from home or the office?
We have created a brochure telling you all about the details of the Behavioural Design Sprint. Such as the set-up, the investment, the time commitment, and more. Please, feel free to contact us any time should you have any further questions. We are happy to help!
Implications for working
Why would you pay an exorbitant price for office space if you could flip the default: What if the new default way of working is that you work from wherever you like to work and that you visit the office only for creative workshops with your team? Wouldn't it make more sense to have smaller offices and offer your employees subscriptions to make use of co-working spaces all over the country (if they don't like working from home)? Instead of investing in employee mobility, why wouldn't we incentivise companies to include perks for people working from home, like comfy chairs, big screens, (virtual) gym subscriptions, etc.
Implications for retail 
What will happen to retail space if the number of people who live and work in cities stops rising? Retailers are already suffering from the e-commerce boom. At a certain point, there's simply no way to make a profit if:
Their rent is sky-high.

They're getting out-competed by Amazon.

The number of people coming into town is decreasing.
How can we re-think the way we design retail spaces?
The problem with shopping streets is that they have become so expensive that only international retailers can afford the rent. The effect is that these places have transformed into mono-cultures. If you want to excite people for retail spaces, you need to think outside-in. They are not there only to buy stuff. They want to have a great time with their partner, mum or friends. They want to have a great afternoon together and feel great about themselves. That's their deeper motivation. So it would be best if you thought about how you can help them fulfil this more profound need by offering them things to discover or explore, opportunities to be indulged and spoiled, spaces to connect and be playful, etc. 
There's an exciting story about the city of Mulhouse, on the border between France and Germany. They were able to bring their high street back from the deaths. One of the interventions that blew back life into the retail streets was that 75% of new shops were independent. Their presence transformed the place into a place for excitement and discovery. Within three years, the commercial heart of the city was thriving again. 
Conclusion
Both inhabitants, retailers and entrepreneurs have reached the limits of their capacity to keep up with inflating prices. I argued that the psychological conditions are ripe for the bubble to burst. This will force us to fundamentally re-think the way we design our spaces for living, working, and leisure, with the working-from-home professionals and their needs and desires at the core of how we create.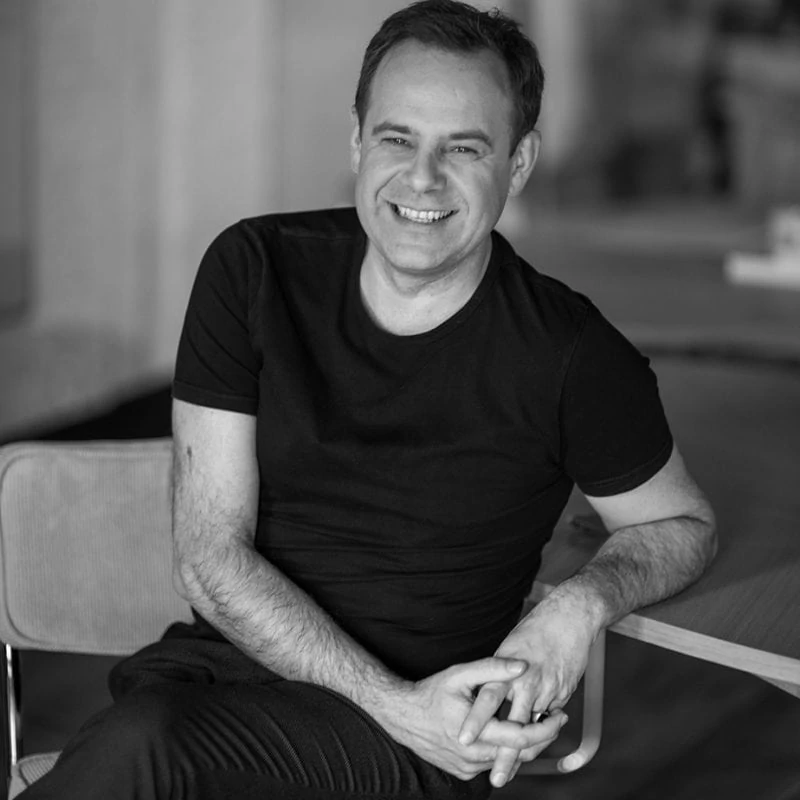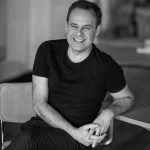 BONUS: free ebook 'How to Convince Someone who Believes the Exact Opposite?'
Especially for you we've created a free eBook 'How to Convince Someone who Believes the Exact Opposite?'. For you to keep at hand, so you can start using the insights from this blog post whenever you want—it is a little gift from us to you.
How do you do. Our name is SUE.
Do you want to learn more?
Suppose you want to learn more about how influence works. In that case, you might want to consider joining our Behavioural Design Academy, our officially accredited educational institution that already trained 2500+ people from 45+ countries in applied Behavioural Design. Or book an in-company training or one-day workshop for your team. In our top-notch training, we teach the Behavioural Design Method© and the Influence Framework©. Two powerful tools to make behavioural change happen in practice.
You can also hire SUE to help you to bring an innovative perspective on your product, service, policy or marketing. In a Behavioural Design Sprint, we help you shape choice and desired behaviours using a mix of behavioural psychology and creativity.
You can download the Behavioural Design Fundamentals Course brochure, contact us here or subscribe to our Behavioural Design Digest. This is our weekly newsletter in which we deconstruct how influence works in work, life and society.
Or maybe, you're just curious about SUE | Behavioural Design. Here's where you can read our backstory.