The number one question for every organization in the knowledge economy is to figure out how to get the highest level of creative, intellectual and productive power from their teams. This is a classic wicked Behavioural Design challenge: How do you design the ultimate high-output team? And how can you trigger team behaviour that leads to high output? Amazon CEO Jeff Bezos has got some fascinating answers to this problem.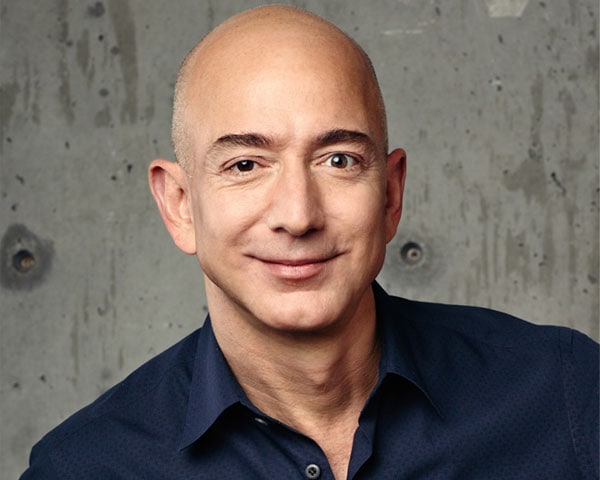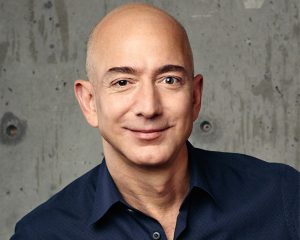 Amazon CEO Jeff Bezos is famous for his unorthodox management ideas to get the most out of a group of talented people. At Amazon they cultivate certain behavioural design principles that are designed to challenge group-think and promote excellence. The Atlantic published a fascinating long read about Bezos in which a couple of these ideas are covered.
The two-pizza team
The most famous rule is the "two-pizza teams"-rule: Every team should be able to be fed with no more than two pizza's. The idea is that the small teams instil a sense of ownership over projects. The downside of this design is that "employees placed on such small teams can also experience a greater fear of failure because there's no larger group in which to hide or to more widely distribute blame" (Quote from The Atlantic).
The 6-page memo
Another rule I learned about is the 6-page memo. Quoting the Atlantic again:
Amazon has a raft of procedures to guide its disparate teams. Bezos insists that plans be pitched in six-page memos, written in full sentences, a form he describes as "narrative." This practice emerged from a sense that PowerPoint had become a tool for disguising fuzzy thinking. Writing, Bezos surmised, demands a more linear type of reasoning. As John Rossman, an alumnus of the company who wrote a book called Think Like Amazon, described it, "If you can't write it out, then you're not ready to defend it.
The six-pagers are consumed at the beginning of meetings in what Bezos has called a "study hall" atmosphere. This ensures that the audience isn't faking its way through the meeting either. Only after the silent digestion of the memo—which can be an anxiety-inducing stretch for its authors—can the group ask questions about the document".
What a fascinating intervention to design high performance team behaviour! By simply asking people to pitch their plans in a 6-page narrative, they are forced to think very clearly about the problem and the solution. And by setting up this "study hall"-ritual at the beginning of the meeting, you know that your text will be read thoroughly and that you will be shredded if you didn't think things through.
Would you like to know more how to leverage behavioural science to achieve operational excellence?
Has reading the Behavioural Research inspired you to see how you can make Behavioural Design power up your organisation? Please check out what we can do to shape employee behaviour.
Culture is not about values, but about behaviour
How often have you been in a session in which you are asked to think about core values that define the culture of the organisation? I think this exercise is total crap. The whole idea that a team can cough up core values based on a brainstorm is insane. Values, beliefs and cultures are shaped by how the team interacts.
How a team interacts is by large determined by how the little rules, rituals of habits they installed to shape their interactions.
If a team is committed to a daily check-in, a proper check-out of every meeting and a weekly retrospective in which they share a round of constructive feedback, they will think of themselves as totally committed to growing and learning. They will think of honesty and feedback as something they simply do as a team.
Organisational design is about designing decision-making
There was another passage in the longread about Jeff Bezos that I thought was fascinating:
"What is Amazon, aside from a listing on Nasdaq? This is a flummoxing question. The company is named for the world's most voluminous river, but it also has tributaries shooting out in all directions. Retailer hardly captures the company now that it's also a movie studio, an artificial-intelligence developer, a device manufacturer, and a web-services provider. But to describe it as a conglomerate isn't quite right either, given that so many of its businesses are tightly integrated or eventually will be. When I posed the question to Amazonians, I got the sense that they considered the company to be a paradigm—a distinctive approach to making decisions, a set of values, the Jeff Bezos view of the world extended through some 600,000 employees. This description, of course, means that the company's expansion has no natural boundary; no sector of the economy inherently lies beyond its core competencies".
Amazon is a paradigm, a distinctive approach to making decisions. That's what makes the company so dangerous. The reason why they win in nearly every market is that they figured ways to analyse customer preferences and needs, build technology to cater to those needs and most of all: they know how to quickly turn this into success because they have a set of rules that allows them to make winning decisions much faster than their competitors.
More blogs about Organisational Design:
Want applied Behavioural Design delivered to your inbox?
Join over 5.000 forward-thinking leaders, innovators and professionals who use our insights to amplify their impact, growth and transformation by injecting behavioural intelligence into their organisation and projects.
How do you do. Our name is SUE.
Do you want to learn more?
Suppose you want to learn more about how influence works. In that case, you might want to consider joining our Behavioural Design Academy, our officially accredited educational institution that already trained 2500+ people from 45+ countries in applied Behavioural Design. Or book an in-company training or one-day workshop for your team. In our top-notch training, we teach the Behavioural Design Method© and the Influence Framework©. Two powerful tools to make behavioural change happen in practice.
You can also hire SUE to help you to bring an innovative perspective on your product, service, policy or marketing. In a Behavioural Design Sprint, we help you shape choice and desired behaviours using a mix of behavioural psychology and creativity.
You can download the Behavioural Design Fundamentals Course brochure, contact us here or subscribe to our Behavioural Design Digest. This is our weekly newsletter in which we deconstruct how influence works in work, life and society.
Or maybe, you're just curious about SUE | Behavioural Design. Here's where you can read our backstory.